Views:307,747
King Of Affodable Power – FiiO K5 PRO Desktop DAC/AMP Review



FiiO K5 PRO gives a nice boost to your desktop setup, by having a Desktop-Class DAC, a Heavy Duty Headphone Amplifier, and a friendly price point of just 150 USD. This makes it very easy to recommend for pairing with a large selection of Headphones, including Ultrasone Signature DXP, Rosson RAD-0, and even Sennheiser HD660S. It drives IEMs too, but give the price point, it will get compared to FiiO K3, Lotoo Paw S1, and even Earmen TR-AMP, which is almost twice as pricy, but to which K5 PRO is an interesting, more budget alternative. 



Introduction

FiiO's simply a known company at this point, and if you don't know who they are, I invite you to read more about them in one of the articles I made about their products, where I explain a bit about them. In a few short words, it is best to always get their products from third party shops, because they grew a lot, and right now you get better support from local agents, given when ordering from them, you don't have to pay for shipping and other fees like extra VAT, compared to the price shown on websites. 

It should be noted that I have absolutely no affiliation with FiiO. I'd like to thank FiiO for providing the sample for this review. This review reflects my personal experience with FiiO K5 PRO. Every opinion expressed is mine and I stand by it, the purpose of this review is to help those interested in FiiO K5 PRO find their next music companion.
Product Link
You can get FiiO K5 PRO from www.amazon.com here: https://www.amazon.com/FiiO-K5-AK4493EQ-Amplifier-Headphone/dp/B07WT7TYWY/



Packaging

First things first, let's get the packaging out of the way:



K5 PRO is quite different from the K3, and even when compared to other interesting units, like the JDS Labs Atom, it has a more intricate package. I actually opened the K5 PRO wrong once or twice and everything fell right on asphalt, because I was out and doing photos, but the short version here is that if you need a nice package, K5 PRO has it. 

It comes with a proper large-sized power adapter, a 6.3 mm adapter, a USB cable, and the typical paperwork. For 150 USD, I am not sure you could have desired more, considering the tech inside. 



What to look in when purchasing a high-quality entry-level DAC

https://www.audiophile-heaven.com/p/what-to-lookl.html



Technical Specifications

Color Silver / Black
Weight 436g
Dimensions 120.5mm×130mm×55mm
Volume Scroll Potentiometer+ADC Sampling
USB input USB B, USB chip XMOS XUF208
USB Driver ASIO/KS/DS/WASAPI/DSD DOP(Native)
DAC AKM AK4493Driver
OP-AMP TPA6120LPF
OP-AMP TI OPA1642
Gain 0/6/10dB
Input port USB/Line in/SPDIF
Headphone out 6.35mm
Line out RCA
Spdif in Up to 192kHz
Recommended headphone impedance 16-300Ω
Output Power (headphone output): 1.65W(16Ω); 1.5W(32Ω)
Line Level 2Vrms
Power Supply DC15V 1.5A
THD+N≤0.004%
Output Impedance <1.2 Ω
Frequency response 20 Hz~80 kHz
SNR>115 dB (A-weighted)
Noise floor<8uv font="">
Crosstalk≥75 dB (1 kHz)
MAX Output Voltage19.68 Vp-p
MAX Output Current>500 mA



Build Quality/Aesthetics/Functionality

The K5 PRO unit is beautiful, made of aluminium, and quite heavy, at 436 grams, being a desktop unit in a very specific way. The volume wheel has lights around it, and if it doesn't look the best from all the DAC/AMPs in the entry-level area, I don't know what else does. Maybe something like the Toblerone-shaped Loxjie D10 is more suited to those who find modern art interesting, but to most K5 PRO will simply look outstanding. 



The connection options include SPDIF Input, USB Input, and even a Line In, for using it as a Preamplifier, although given the price point and overall signature, I don't really recommend it for this. 

It has gain selectors, to attenuate the volume, since it has a HUGE power output, so you won't burn your IEMs or sensitive headphones, and it relies on an AKM AK4493 + OP-AMPs from TI. 

The outputs include a Headphone output in the shape of 6.3mm, a Line Out in RCA, and the Line is at the normal 2Vrms, while the headphone output can do 1.5W over 32 OHMs, more than enough to drive even HIFIMAN Arya, at least on paper. 

The USB driver is quite universal, and depending on your current configuration, it may work even driverless, as it does for me, on my current desktop computer, and although FiiO gave up on their docking thing from the original K5, the K5 PRO ends up being a much better overall device, all in all making more sense. 



The unit does not get very hot during usage, it tends to be pretty ergonomic and good looking, and the power output is clean, without any issues like random noise bursts. 

Since you lose the gain function if connecting anything to the RCA outputs, and the headphones keep going, you should disconnect your IEMs if you don't want to burn them, if you will turn the volume all the way up for your speakers. I love the fact that both the RCA and the 6.3mm outputs can work at the same time, but it may not be ideal for some, since it means that when you connect your headphones, the speakers still keep going. The optical input completes the setup, and makes the k5 PRO truly versatile. 



Video Review

https://www.youtube.com/watch?v=GnDP7qncoLo



Sound Quality

The Sound is generally clean, crisp and tonally neutral, so no coloration towards either end. There is a very faint background noise, at zero attenuation, but this isn't audible with most headphones. Everything sounds more lively and punchy at the maximum gain, I do not recommend using it at low gain, unless absolutely necessary because you don't have enough volume control. 



It is much easier to notice kicks and drums, compared to FiiO M11, and the overall punch and driving power is so much better that I would use only K5 PRO while at home to enjoy some real dynamics with large, hard to drive headphones, like even the HE6SE from HIFIMAN. The 1.5W at 32 OHMs is an insane amount of power at this price level, and even if you throw random hard to drive cans, like the Crosszone CZ-1, it still does a stellar job. 

The original K5 was a bit too treble-happy, and it was a bit harsh and the whole sound felt like it lacked warmth. The new K5 PRO sounds considerably more natural, and if you want to do the update, I totally recommend doing so, because with K5 PRO, the bass is clean, deep and has a hint of warmth when it is called for. The best part is the excellent kick and depth, it simply doesn't roll off regardless of how low we're going, and the overall sound tends to also be a bit smooth. 

Indeed, even in the midrange, the textures and the overall detail level is more than excellent for the 150 USD price point, and even some DAC/AMPs costing up to 300 USD can't really compete, like the xDuuo TA-10, which although was much warmer, lacked the detail and refinement of the K5 PRO. The stage is much wider, with more space between instruments, and better overall separation than FiiO's M11 Portable Player, so K5 PRO has some real punch ready for you. 



The treble tends to be natural, it isn't really increased to create the feeling of clarity, or of detail that wasn't there. Instead, the treble is well extended, and there is enough air for sound to be natural, and not compressed, which was an issue with most units at lower price points, like the JDS Labs Atom. 

I recommend it more with Dynamic-based or with Planar-based headphones / IEMs, than with BA-based IEMs, because usually you notice a larger increase in punch / dynamics and detail going from less powerful and less potent competitors with those. 



Comparisons

The main competitors include Lotoo PAW S1, Earmen TR-AMP, and FiiO K3. Comparisons with something like iFi xDSD, Chord Mojo or even xDuoo XD-10 Poke are possible, but those devices are quite a bit more expensive, and usually serve a different purpose. 



While the JDS Labs Atom is an interesting competitor with a great price tag, it is only an AMP, and it doesn't make as much sense to purchase against the K5 PRO, serving a much more specialised purpose. 

FiiO K5 PRO vs Lotoo Paw S1 (150 USD vs 170 USD) – Lotoo S1 is a much smaller and more ergonomic thing, but it is also far smarter, having EQ build in. The price is having much less driving power, but it works better with IEMs, where you need a more granular volume control. The sound is more punchy, larger, with more space and impact for K5 PRO, where it has a finer amount of detail, is richer with more overall control for the S1, and S1 can be powered from a smartphone, where K5 PRO really can't (Well it can receive signal, but needs the power brick connected to work)

FiiO K5 PRO vs FiiO K3 (150 USD vs 110 USD) – K3 works from a smartphone though, especially if it is one of those smartphones that can act as a battery, but something like the Huawei P20 won't do, and K3 would drain it way too quickly. K3 was one of my favorite things back when I reviewed it, and for good reason, it had everything for the price, but looking at it now, it is better to invest in K5 PRO, since you're most likely to use both at a desktop, and K5 PRO isn't more noisy in the background, it just has more driving power, so K3 doesn't necessarily do a better job with IEMs, all in all, I recommend going with K5 PRO for more punch, more detail, better dynamics and more driving power than the smaller K3. 

FiiO K5 PRO vs Earmen TR-AMP (150 USD vs 250 USD) – Earmen TR-AMP is a portable DAC/AMP and it has a battery inside, it has more roles, and a separate power input, that works from a type-c cable, so it can be powered bt two of your computer's USB ports, which looks better, especially if you'll want to take it on-the-go sometimes, being easier to disconnect and to reconnect. TR-AMP also has RCA outputs, paired with a preamp mode, and in general it sounds more natural, richer, with more detail and more refined. By comparison, K5 PRO has more driving power, is slightly leaner, with less overall warmth, has a wider soundstage, and more driving power, more kick and more dynamics. K5 PRO has better price/performance ratio if you only plan on using it as a desktop device, while TR-AMP is more versatile in the long run, especially if you'll want to plug in some IEMs too, where it does a better job, by having a finer volume control. 



Pairing 

I avoided most IEMs in the pairing part of this review, because although you would get excellent results with Final A8000, CTM Clear Monitors DA Vinci X,FiiO FA9, Final Audio B1, or even Rhapsodio Zombie, it works best with dynamic drivers and Planar Magnetic drivers, and that's where it shows the dynamics and punch it can do. 



For this purpose, I have chosen Sennheiser HD660S, Ultrasone DXP, and Rosson RAD-0 for the pairings part of this review, all of which should show where K5 PRO does the job well, and what it is best paired with. Another headphone it would really drive well is Sivga P2, which I just reviewed, but HD660S is a much better example, since it is harder to drive. 

FiiO K5 PRO + Rosson RAD-0 (150 USD + 2600 USD) – I start with something heavy, because RAD-0 is warmer, thicker, and more musical, but also a bit intimate, the advantages of K5 PRO being that it is cleaner, leaner, wider, and it gives them more space, and makes them a bit more neutral, but also more detailed, clearer and makes them more open in general. This works well, because the pairing is still musical and really effortless sounding, with great punch and dynamics. 

FiiO K5 PRO + Sennheiser HD660S (150 USD + 500 USD) – I added HD660S because it is incredibly hard to drive, so much so, that I don't think that K5 PRO would be enough, but after testing it was. It was more than enough, with an excellent sense of space, dynamics and punch, all of which are hard to nail down with HD660S as it is that picky and needs a great source to sound great. 

FiiO K5 PRO + Ultrasone Signature DXP (150 USD + 500 USD) – I added the DXP to the list, because it is a test of control. Despite being a pretty average Dynamic-Driver based Headphone, it is hard to control well, and most sources tend to make it shouty, or bloat the bass, or make it loose, unless the source has good control, at lower impedances. This is where I noticed that the background noise for K5PRO is existent, but very very faint. Also, the bass is deep, but controlled, the treble is airy and sparkly, but not noisy and not harsh, and the midrange is natural, musical and fun to listen to, with a large stage, and goo separation. 



Value and Conclusion

The value of FiiO K5 PRO is excellent, and for 150 USD, it is simply the easiest to drive DAC/AMP for desktop if you don't have something uber versatile and high-quality already. 



The only downside is that it works much better with larger and harder to drive headphones than with IEMs, so if you mainly needed an IEM driver, there may be other options that do not sound worse on lower gain. 



In fact, the value is so great that I am adding it to Audiophile-Heaven's Hall Of Fame right now, it really deserves a place to relax with the other great products there. 

The package is great, the build quality is great, and it is a real looker, with that blue light around the volume wheel. To add to the value / experience, it has a great build quality (since I smashed mine on concrete, and it still works without an issue), and it has a multi-purpose design, working both as a headphone DAC/AMP, but also as a desktop-class DAC that can give signal to go to your speakers. 



All in all, it is a great DAC/AMP with a great price, and if you're looking for one of the best priced, high-quality, sources for your harder-to-drive headphones, and if you want to spend very little, but get the best value for your money, the K5 PRO from FiiO it is.
Product Link
You can get FiiO K5 PRO from www.amazon.com here: https://www.amazon.com/FiiO-K5-AK4493EQ-Amplifier-Headphone/dp/B07WT7TYWY/
Full Playlist used for this review

While we listened to considerably more songs than those named in this playlist, those are excellent for identifying certain aspects of the sound, like PRaT, Texturization, Detail, Resolution, Dynamics, Impact, and overall tonality. We recommend trying most of the songs from this playlist, especially if you're searching for new most, most of them being rather catchy.

Youtube Playlist

https://www.youtube.com/playlist?list=PL_cjBXGmwSHSdGcwuc_bKbBDGHL4QvYBu

Tidal Playlist

https://listen.tidal.com/playlist/64555551-ec3c-4279-ae44-248fdfcf6c4b


I hope my review is helpful to you!


Sours: https://www.audiophile-heaven.com/2020/08/king-of-affodable-power-fiio-k5-pro.html
FiiO K5 Pro Review
The FiiO K5 Pro is the latest generation of a solid-state amplifier that started way back in 2012 with the E9 and directly replaces the K9 dock system from 2016. It is priced at $149.99
Disclaimer: The FiiO K5 Pro sent to us is a sample in exchange for our honest opinion. We thank FiiO for this opportunity.
To learn more about FiiO reviews on Headfonics you can click here.
Note, this review follows our new scoring guidelines for 2020 which you can read up on here.
The features and tuning make the K5 Pro an ideal hub on the desk, with great power that will boost the dynamics on different headphones for movies and sound content.
Slide here to add your score on the gear!819 Votes
6.6
The K5 Pro is the first integrated desktop DAC/amplifier built by FiiO and it is the latest addition to their K series. The K5 Pro is a fairly straight forward input/output system that does away with the original dock on the top panel and instead integrates a DAC into the amp design.
Like the original E9, the K5 Pro is built with power in mind and should be capable of giving your demanding in-ear monitors and some headphones a solid boost.
Building On A Legacy
If you are following FiiO closely you will remember the K5 non-pro docking station where you sat an X-series FiiO DAP to work as a standalone DAC. Despite looking nearly identical to the much older model, the new K5 Pro returns with a new DAC built-in that will take most any source with a digital or analog unbalanced output.
The new device supports not only digital inputs but also analog with its new integrated syle. The K5 Pro is designed in a solid aluminum housing, featuring ADC 0.5 dB incremental digital volume control, a multi-color back-lit metallic knob, and an amplifying stage built on the legacy of the E9 and the K5. This is a powerful mini-desktop component for those on a budget at the price of $149.99.
In this review we are going through the new I/Os, check the new standalone DAC function and tests how well the K5 Pro handles big cans and IEMs!
What's the pitch?
The K5 Pro is a very practical DAC Amp solution with a powerful AKM DAC and amplifier circuit. By canceling the dock on K5 and changing the I/O onboard, the K5 Pro becomes an individual DAC amp that connects not only to FiiO's own devices but many other sources. The DAC also supports up to 192kHz signals from SPDIF connections as well as receive analog signals via RCA inputs. This means you could use it as a preamp.
The newly equipped ADC enhanced volume control doesn't have imbalance issues at low volume. You can toggle between 3 steps of gain including a +0dB gain option for IEMs and have no trouble finding the sweet spot at a higher volume without introducing a high noise floor.
FiiO packs in all these functions at just $149.99 which may be an even better deal than the older K5 unless you need that dual 3.5mm balanced connection which I never find practical. Worth a note as well, even after adding the DAC function FiiO managed to push SNR further to ≥115dB. This is quite promising on paper for a powerful headphone amplifier at this price.
Circuit design
The K5 Pro runs on a 4-level audio circuit including a low-pass filter. Its volume adjustment is with NJRC volume control chipsets with voltage amplification and current drive amplification.
The K5 Pro runs on the same OPA1642+TPA6120 configuration as the K5 which received a lot of praise for its high power and neutral tuning. There is good attention to details on power filtering/ regulation to suppress crosstalk where the 15V power from the transformer is filtered internally.
Looking at the amplification part the ICs are old but have gained great popularity amongst DIY audio enthusiasts. The circuit's good technical capabilities, easy implementation, and high slew rate allow the amp stage to handle sensitive IEMs and demanding cans at ease while keeping cost low.
I am expecting the K5 Pro to sound similar to the old K5 on RCA inputs, and it is exciting to test how much quality can be squeezed out from the AKM4493 DAC and amp.
Design
We have been covering a few FiiO products and you can see consistent packaging designs with a clean black theme. Cool and professional. There are EVA foams fitted on both sides of the device inside the packaging to add extra protection during shipment.
The K5 Pro has a clean design and a stealthy sandblasted finish on aluminum. The device comes with minimal accessories including rubber pads, 3.5-6.3mm convertor and USB cable. You will also find the power supply for that 15V power input, easily outputting much more swing for better dynamics compared to many portable devices.
You can consider getting a linear power supply that could further boost the output quality.
Overall, the design is very good and the materials are of excellent quality. This is a simpler industrial lool compared to the older K5 and without the dock, it has more space-saving properties.
Opening up the K5 Pro
Out of curiosity, I dismantled the unit to take a peep inside. The screws are all sitting on the rear end, unscrew everything and you will be able to slide out the board with the front panel. The board is heavily guarded by a huge plastic cover, a very industrial build and all parts are very solidly installed. The topology is also surprisingly neat as well.
On the board, there are metal shields on the op-amp and you can see heat dissipation holes beneath the board to prevent overheating. There are a series of solid-state caps used for power regulation. It does not seem easy to remove the plastic cover so to make sure nothing is damaged this is as far as I will go in taking it apart.
Features
Front Panel
On the slightly hollowed, screw-less front panel you will see a centered volume pod, input toggle, and gain selection. There is also a 6.3mm output that fits common studio headphones and 3.5mm TRS IEMs with a convertor. There is no balanced circuit design so no XLR, 4.4mm or 2.5mm TRRS, sadly.
The K5 Pro has 3 steps of gain control (+0dB, +6dB, +10dB) allowing some good flexibility when pairing with more efficient IEMs or to handle power-hungry headphones.
The lowest gain level makes use of the hardware gain circuit so as not to compromise dynamic range and fidelity. That will be good news to users of sensitive IEMs or some small cans. You can toggle between signal inputs such as USB/coaxial(SPDIF), RCA line-in, in a very simple and efficient manner.
The backlit volume pot LED looks futuristic. This seems to be the new trend for some higher-end portable gears recently as well. The LED indicates the bit rate where normal red-book 44.1K WAV will get you blue lights, 48kHz up you will get yellow and DSD signal will result in Green.
Back Panel
The back panel houses all I/O jacks including Coaxial/Optical in, RCA line in/out and USB in. The AC power jack is next to the USB socket and you could upgrade the power supply for better performance. You can use the optical and coaxial (SPDIF) to connect to your DAPs and there is a cover supplied for the optical jack.
ADC Volume control
Stepping up from analog potentiometer FiiO installs the new ADC digital volume control which eliminates channel imbalance issues.
You may not notice the upgrade on the outside, but this is a great feature that allows much more precise low-volume control, letting you enjoy sensitive IEMs in a quiet environment also to use the K5 Pro as a volume controller/ Preamp for powerful power amps.
Channel balance issues have always been a nightmare for mid-night listens especially with multi-ba IEMs and sometimes it may get too loud before you find the sweet spot/ minimum vol. that works, if you have very sensitive ears this may be a great feature.
Preamp
When you use the RCA outputs they are actually bypassing the gain switches. Volume control still works and you and listen to the headphone output at the same time. I would recommend disconnecting your earphones to prevent any damage during this option because of the loss of gain functionality.
Sound Impressions
The below sound impressions are done with a Macbook USB output mainly, paired with the stock USB cable. The performance with other digital inputs may differ. The K5 Pro has a very friendly 1x gain factor so sensitive IEMs were also tested.
On lowest gain there is zero to very faint background noise being heard and the higher gain factors can make IEMs sound very loud but more dynamic, especially for dynamic driver based designs.
With headphones that demand more power, for example, the K701 from AKG, I can barely hear any background noise on the middle gain mode. The distortion level has excellent control and you can still hear good details and dynamics when boosting the volume to a high level.
The K5 Pro has impressive high output power. When you connect the M11 to the K5 Pro you will immediately hear a much stronger punch, better staging, and more solid kicks. The much higher power on this combo allows you to drive headphones with larger diameter drivers which makes it suitable for a desktop home use.
Tonality
The K5 Pro has a similar clean but not harsh signature to the K5 due to the similar amplifying circuitry. There is a hint of warmth in the smooth and controlled lower frequencies, together with good punching power that goes deep and strong. The mid-treble is not altered for pseudo clarity and sounds very smooth.
The overall resolution and separation are decent for the price. There is enough treble extension to make it not sound compressed. Pairing the K5 Pro with multi-ba IEMs rich in bass/ treble texture will get you a good balance. With DSD files there are more density and details in the bass so go for better file quality if you have the option.
Synergy
The K5 Pro easily handles big or small cans and simply sounds better when compared to the K3, M11Pro, and the older X7 when driving anything demanding. On IEMs, it will still score better on staging and PRaT with its advantage in power. Like the K5, its key strength is in powering headphones with mid-high impedance.
IEMs
Like the older K5, the K5 Pro outputs impressively high power and features a fairly low 2Ω output impedance so that it works with basically anything below 300Ω. The design doesn't compromise noise control and details while maintaining good dynamics, tonal balance, and extension for IEMs.
ikko OH1/Oriveti OH500
On low gain, it works pretty well with easy-to-drive earphones and buds including the ikko OH1 which sounds quite opened up. The Oriveti OH500 also sounds airy and punchy on the K5 Pro, very smooth with R&B and other relaxing music albeit more bass texture would be welcomed.
Final B1
I tested the Final B1 on the K5 Pro as well and its character is well-defined. The K5 Pro breathes stronger sub-bass presence and some sparkle into the presentation. The two work great together for classical music. The strong output power makes its vocal presentation more solid and a bit more upfront.
A lot of my IEMs sound opened up and punchy on the K5 Pro but at the same time free from background noise. Although the tuning and control may not be as favorable as some dedicated portable amplifiers, the K5 Pro is still very capable and practical for everyday use.
Headphones
Sennheiser HD600
The HD600 sounds dull on many small amps but K5 Pro feeds the hungry beasts with solid output power, getting its mojo back while bringing some punchy bass and a peppy treble. Switching to high gain, there are good dynamics and openness. On mid-gain, you will get a good balance between tonality and dynamics, accompanied by a smoother sound.
When you pump up the volume, nothing cracks and it still sounds full in the mid-lows. There is plenty of power with just 50-60% volume needed to drive the HD600s. The treble is very well controlled and doesn't sound artificial or aggressive so something like classical music will be enjoyable on this setup.
AKG K701 / Meze 99 Classics
Any headphones that have more bass in the tuning or bass texture will be a good match and benefit from K5 Pro's power. If you are a fan of a cleaner and swifter sound the K5 Pro will not sound overly bright nor aggressive. You could pair the K5 Pro with a K701 for sweeter vocal performance or the Meze 99 Classic which sounds fast and energetic without any fatigue.
Sound Magic HP1000
The K5 Pro has more than sufficient power for planars, perhaps a bit too clean and fast and lacks emotion for my streaming content and playlists. One decent pairing I find is the recently released HP1000 from Soundmagic, a robustly built metallic headphone with a massive soundstage.
The combination has mind-blowing staging for a closed-back design. Surprisingly, there is very little compromise on the vocal which is forwarded with clear imaging. Together, the presentation is spacious, balanced in tonality and with very little coloration.
This is a joyful listen for fast, light paced music with a touch of sparkle in the treble. Lower gain on the K5 Pro enables the setup to offer more control with mid-higher gain settings boosting the dynamics for more fun.
The K5 Pro works like a champ with its power but my only wish is that there could be more resolution and refinement in the lower frequencies for lossy music formats. Being realistic we are not reviewing anything $500 and the K5 Pro actually delivers very good dynamics and value as an all-in-one solution. It would also be fun if you have other stronger DACs to hook up to the K5 Pro to boost resolution and texture.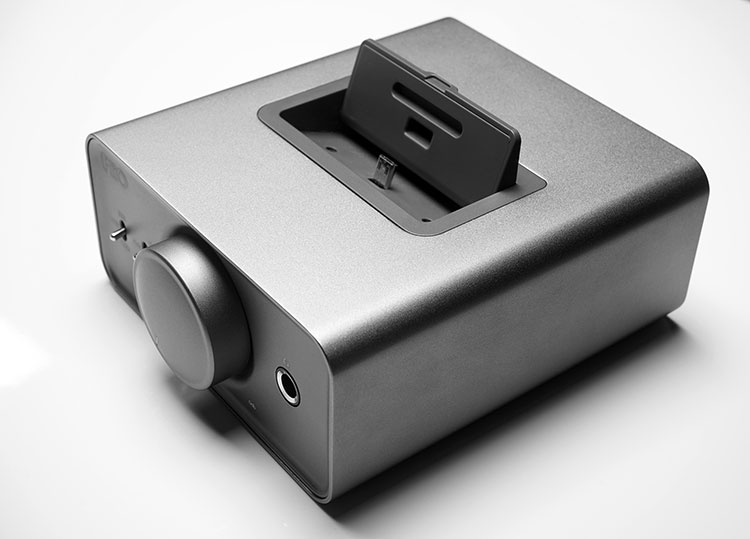 Select Comparisons
FiiO K5
The FiiO K5 Pro is doubtlessly a big upgrade compared to the older K5 on connectivity, also eliminating the channel imbalance issue. The balanced 3.5mm output is missing on the newer K5 Pro but I never find that a convenient option.
Meanwhile, the new coaxial and optical input will allow you to hook up your PS4, your M11Pro, and other DAPs not to forget your PC can system easily. I find the new K5 Pro slightly warmer than K5's output and everything seems more clearly outlined than just being amplified.
FiiO K3
Looking at the specs you could easily spot a LOT more output power on the bigger K5 Pro. If you are looking for a DAC Amp to drive your big headphones the K5 Pro is technically much superior with a higher-end decoding chipset.
The K3 will handle your portable needs, getting you balanced out for your 2.5mm balance terminated IEMs and runs on the USB power input. It also supports plug and play and is more portable to carry around with your laptop.
Our Verdict
At just $149.99 the stealthy K5 Pro is capable of decoding up to DSD512, linking up your PC, gaming machine, and DAPs to active speakers and headphones for a better home entertainment experience. So far this is the only device in FiiO's range with such specs and features. There is plenty of detail in the design including a modernized ADC digital volume and 0+dB gain for sensitive earphones.
The features and tuning make the K5 Pro an ideal hub on the desk, with great power that will boost the dynamics on different headphones for movies and sound content.
The overall product experience is very satisfactory and I can easily recommend the K5 Pro if you are looking for a powerful entry-level DAC Amp.
FiiO K5 Pro Specifications
Color Black
Weight 436g
Dimensions 120.5mm×130mm×55mm
Volume Scroll Potentiometer+ADC Sampling
USB input USB B, USB chip XMOS XUF208
USB Driver ASIO/KS/DS/WASAPI/DSD DOP(Native)
DAC AKM AK4493Driver
OP-AMP TPA6120LPF
OP-AMP TI OPA1642
Gain 0/6/10dB
Input port USB/Line in/SPDIF
Headphone out 6.35mm
Line out RCA
Spdif in Up to 192kHz
Recommended headphone impedance 16-300Ω
Output Power (headphone output): 1.65W(16Ω); 1.5W(32Ω)
Line Level 2Vrms
Power Supply DC15V 1.5A
THD+N≤0.004%
Output Impedance <1.2 Ω
Frequency response 20 Hz~80 kHz
SNR>115 dB (A-weighted)
Noise floor<8uV
Crosstalk≥75 dB (1 kHz)
MAX Output Voltage19.68 Vp-p
MAX Output Current>500 mA
<b>z35W7z4v9z8w</b>
Sours: https://headfonics.com/fiio-k5-pro-review/
FiiO K5 Pro AK4493EQ | 768K/32Bit and Native DSD 512 decoding Deskstop DAC and Amplifier for Home and Computer(6.35mm (1/4 in.) Headphone Out/RCA line-Out)
AKM AK4493EQ DAC chips
The K5 Pro is equipped with AKM's AK4493EQ DAC chips - known for its smooth, pleasant yet detailed sound due to its high signal-to-noise ratio and low distortion. Audio up to 768kHz/32 bit sampling rates and bit-depths are supported as well as native DSD
XMOS USB Audio
We elected to use the XMOS XUF208 microcontroller for its stability, powerful functionality, and its proven reliability.
Utterly precise volume control
When the NJRC NW1195A analog volume adjustment chip is paired with the combination of the flagship TI TPA6120 op-amp and the OPA1642 JEFT op-amp,the K5 Pro provides wonderfully smooth,yet high resolution sound.
ADC volume control
The use of ADC volume control can not only eliminate channel volume imbalances, but also allows the user to smoothly adjust the volume to a more accurate and finer degree to boost headphones of all kinds of sensitivity for a variety of listening needs.
Sours: https://www.amazon.com/FiiO-K5-AK4493EQ-Amplifier-Headphone/dp/B07WT7TYWY
FiiO K5 Pro DAC and headphone amplifier review
Review and Measurements of Fiio K5 Pro
This is a review and detailed measurements of the Fiio K5 Pro DAC and headphone amplifier. It was kindly sent to me by the company. The K5 Pro is a budget product, costing US $150 on Amazon with free shipping.
The Fiio K5 looks decent and sports a nice, large volume knob which I appreciated:
As you can see, there is the usual input selector and triple gain setting. An informative LED light around the volume control changes color depending on whether the device is in use.
The back panel is as you expect:
The power supply is rather unique, outputting 15 volts which typically indicates good power delivery when it comes to headphone output. Note that on AC side of it, the removable cable has the three-pin, round holes like laptop power supplies do.
The rear Line Out changes with volume on the front but not the gain switch. The headphone output and rear Line Out are active at the same time so you have to remember to disconnect one or the other if that is what you intent.
DAC Audio Measurements
As usual, we start with our dashboard, measuring what comes out of the line out:
Well, this is disappointing. I almost put aside the unit thinking it is not worth testing more. The SINAD puts it in the fourth quadrant of all DACs tested:
Oops, forgot to mark which one it is in that graph. Sorry about that.
Click on it and you should be able to find it.
Note that SINAD improves good bit to 90s when the output is lowered to 1 volt or so.
Before giving up, I ran a power test on its headphone out and found that quite good. So I continued with testing that port, rather than line out.
Headphone Amplifier Audio Measurements
Here is our jitter test:
That's quite good as indicated on the graph. Worst case jitter components are at -135 dB which is way, way lower than threshold of hearing.
Linearity really impressed me:
Intermodulation+noise test shows some weakness but nothing badly broken:
Here is our dynamic range:

Good enough on 2 volt dynamic range but middle of the road on 50 millivolts of output:
Most important test is power versus noise and distortion:
We see that the Fiio K5 Pro has a lot of power, running neck and neck with Topping DX3 Pro. Yes, distortion rises at the limit but there is no clipping.
Here it is at 33 ohm:
We have nearly 1 watt of power into 33 ohm load!
Output impedance is comfortably low:
And channel balance as expected is perfect due to digital attenuation in the DAC:
Headphone Listening Tests
I started testing with my new DROP + MRSPEAKERS ETHER CXheadphones which have a very low, 25 ohm impedance. The Fiio K5 Pro was comfortable to drive them hard and very well. Maybe at the last 5 to 10% of the volume it got a bit distorted but in any reasonable listening scenario, it was very comfortable and satisfying.
The experience with Sennheiser HD650 improved yet again. There was enough power to even vibrate my earlobes!
Excellent dynamics were there as a result with great bass and overall joy.
Conclusions
The typical approach in a product like this is to build a DAC that performs very well. And then throw in a headphone amplifier that is just adequately. Here, the DAC is just good enough to drive the amp. The amp is designed to produce a lot of power and at low enough distortion to not be an audible issue. For a budget product and its intended use which is with headphones, it is a fine compromise.
In that regard, and in the context of a budget product that is designed reasonably well,
I am going to recommend the Fiio K5 Pro.
------------
As always, questions, comments, recommendations, etc. are welcome.
As you can tell I am working overtime in the night shift to produce the second review of the day. There is just so much gear to review. You don't have to pay me overtime but the panthers are saying the law requires them to be paid time and a half. So please
donate
using: https://www.audiosciencereview.com/forum/index.php?threads/how-to-support-audio-science-review.8150/
Sours: https://audiosciencereview.com/forum/index.php?threads/review-and-measurements-of-fiio-k5-pro.9118/
Pro fiio k5
.
FiiO K5 PRO Review
.
You will also be interested:
.
1164
1165
1166
1167
1168