RuneScape - Fantasy MMORPG
EXPLORE A VAST MMORPG WORLD LIKE NO OTHER
Journey into the Sixth Age of Gielinor and discover the rich fantasy MMO RPG open world, deep with legend and lore. Gielinor's people may be thriving, but the Elder Gods still scheme. The black clouds are darkening and war looms. Experience a fun fantasy online MMO world that's 20 years old and only getting better.

PLAY YOUR WAY
It's all up to you. Will you explore the world and embark on a risky raid with friends, or seek fame and fortune as a lone adventurer? Whether you're the hero of daring quests, quietly tending to your farm, a legend risking it all against a high-level boss or simply a gentle soul spending a night at the circus, RuneScape is the perfect AFK second-screen game. Play how you want, the choice is yours! Warrior or wizard, farmer or cook – what type of hero will you be?

ENDLESS DISCOVERY
With a world and story that's been growing for an incredible 20 years, RuneScape continues to thrill players with a magic packed adventure unlike any other. With 270 million installations and cross-playability on PC and mobile, join the hundreds of millions of people who have explored the fantastic and mystical world of Gielinor.

UNFORGETTABLE ENCOUNTERS
Make friends – and perhaps sometimes enemies – with a rich roster of memorable NPC characters. From lovable companions and friendly rogues, to deceitful villains and vengeful gods, the many faces of Gielinor offer a deep fantasy experience unlike anything else.

A THRIVING WORLD
Visit dozens and dozens of unique and striking locations, from the medieval city of Burthorpe and the tranquil harbours of Catherby, to the dangerous dragon filled expanses of the Wilderness or the barren and parched Kharidian Desert. Own your own port! Run your own farm! Make a pretty penny trading with players at The Grand Exchange… but be sure to keep your exotic wares safe in the Bank.

POWERFUL SKILLS
With 28 skills to master, what will you become? Will you be one with nature by perfecting Woodcutting, Fishing, Herblore and Cooking? Or perhaps you prefer to be creative with Crafting, Farming, Smithing and Construction? Maybe your tastes lay elsewhere – with Hunting, Divination, Invention or Runecrafting? Or does your soul yearn for action, with Magic, Summoning, Slayer and Dungeoneering?

VERSATILE COMBAT
Do you want to get up close and personal with a sharp blade in your hand? Or will you take a tactical approach and attack from range? Or perhaps your skills are more mystical, and you prefer the arena of magic? Defeat a dazzling assortment of foes including an unimaginable array of epic bosses. From demons to dragons and rock monsters to serpents, nightmares beyond your wildest imagination lay in wait.

MEMBERSHIP BENEFITS
RuneScape can be played for free, but also offers optional membership that unlocks even more thrilling content, including 8 additional skills, over 120 extra quests and access to the entire world map! Enjoy RuneScape at its best!

JOIN OUR COMMUNITY
Add your unique voice to our vibrant RuneScape community. Enjoy a strong connection to RuneScape's independent development team by joining them for regular livestreams and share ideas on the forums. We shape RuneScape together!
Sours: https://play.google.com/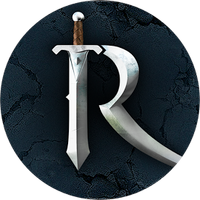 This article is about the companion app. For the mobile RuneScape client, see RuneScape Mobile.
The RuneScape Companion is a free application used for various interactions with the game. It is supported by smartphones, tablets, and certain web browsers.
You can:
buy and sell items from your bank on the Grand Exchange
view the contents of your bank
look up the stock market prices of items on the Grand Exchange
chat with players via private, friends, and clan chats
view your D&D tracker which shows time remaining for D&Ds you still have time to complete
view your friend and ignore list
view your clan member list
Buying and selling items will withdraw and deposit gold into your money pouch, not your bank.
The app will be discontinued in mid 2018, as all of the app's functionality will be available in RuneScape Mobile.[1]
Changelog
Web app
This section is a stub. You can help by expanding it.
iOS app
Version
Release
Changes
1.0.3
13 January2016

Added support for new iPhone screen sizes so you can see more of your bank, GE trades and chat without scrolling
New app icon

1.0.1
21 August2014
1.0.0
13 April2014
N/A
Android app
Version
Release
Changes
1.0.6
20 January2016

Updated app icon.
Android 4.4 is now required to run the app. (Earlier versions of Android do not support the new security protocols used by RuneScape's servers)

1.0.1
27 August2014
Supported devices
Downloadable app
iOS 7+
Android 4.4+
iPhone 4+
Samsung Galaxy S3+
Nexus 4+
iPad 3rd Gen+
iPad Mini
Web app
iPhone 4+
Samsung Galaxy S3+
Nexus 4+
Windows Phone 8 phones & tablets
iPad 3rd Gen+
iPad Mini
Desktop and laptop computers
Gallery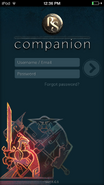 The login screen to the app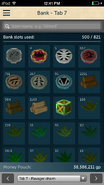 The bank viewer application
The friends list, to be used to chat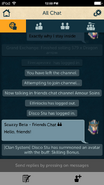 The chat application
The clan members list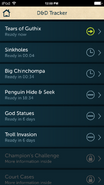 The DnD tracker

Another head banner, advertising the app store update
See also
References
Sours: https://runescape.fandom.com/wiki/RuneScape_Companion
Screenshots
Description
EXPLORE A VAST MMORPG WORLD LIKE NO OTHER
Journey into the Sixth Age of Gielinor and discover the best ever fantasy MMO RPG open world, deep with legend and lore. Gielinor's people may be thriving, but the Elder Gods still scheme. The black clouds are darkening and war looms. Experience a fun fantasy online MMO world that's 20 years old and only getting better.

PLAY YOUR WAY
It's all up to you. Will you explore the world and embark on a risky raid with friends, or seek fame and fortune as a lone adventurer? Whether you're the hero of daring quests, quietly tending to your farm, a legend risking it all against a high-level boss or simply a gentle soul spending a night at the circus, RuneScape is the perfect AFK second-screen game. Play how you want, the choice is yours! Warrior or wizard, farmer or cook – what type of hero will you be?

ENDLESS DISCOVERY
With a world and story that's been growing for an incredible 20 years, RuneScape continues to thrill players with a magic packed adventure unlike any other. With 270 million installations and cross-playability on PC and mobile, join the hundreds of millions of people who have explored the fantastic and mystical world of Gielinor.

UNFORGETTABLE ENCOUNTERS
Make friends – and perhaps sometimes enemies – with a rich roster of memorable NPC characters. From lovable companions and friendly rogues, to deceitful villains and vengeful gods, the many faces of Gielinor offer a deep fantasy experience unlike anything else.

A THRIVING WORLD
Visit dozens and dozens of unique and striking locations, from the medieval city of Burthorpe and the tranquil harbours of Catherby, to the dangerous dragon filled expanses of the Wilderness or the barren and parched Kharidian Desert. Own your own port! Run your own farm! Make a pretty penny trading with players at The Grand Exchange… but be sure to keep your exotic wares safe in the Bank!

POWERFUL SKILLS
With 28 skills to master, what will you become? Will you be one with nature by perfecting Woodcutting, Fishing, Herblore and Cooking? Or perhaps you prefer to be creative with Crafting, Farming, Smithing and Construction? Maybe your tastes lay elsewhere – with Hunting, Divination, Invention or Runecrafting? Or does your soul yearn for action, with Magic, Summoning, Slayer and Dungeoneering?

VERSATILE COMBAT
Do you want to get up close and personal with a sharp blade in your hand? Or will you take a tactical approach and attack from range? Or perhaps your skills are more mystical, and you prefer the arena of magic? Defeat a dazzling assortment of foes including an unimaginable array of epic bosses. From demons to dragons and rock monsters to serpents, nightmares beyond your wildest imagination lay in wait.

MEMBERSHIP BENEFITS
RuneScape can be played for free, but also offers optional membership that unlocks even more thrilling content, including 8 additional skills, over 120 extra quests and access to the entire world map! Enjoy RuneScape at its best!

JOIN OUR COMMUNITY
Add your unique voice to our vibrant RuneScape community. Enjoy a strong connection to RuneScape's independent development team by joining them for regular livestreams and share ideas on the forums. We shape RuneScape together!


RuneScape supports EN, FR, DE and PT-BR languages.
Not Supported: iPhone 5S (and older), iPhone 6/6 Plus, iPad Mini 2, iPad Mini 3, iPad Air (2013)

Privacy Policy: https://www.jagex.com/terms/privacy
Terms and Conditions: https://www.jagex.com/terms












GENERAL
– This app is available in English, French, German and Brazilian-Portuguese.
– iOS13 or higher. Requires network connection; best played over Wi-Fi

NEW BUILD
– Improves overall performance

SUGGESTIONS FOR LOWER END DEVICES
– Allow cache to fully load before playing
– Turning on Power Saver can reduce battery drain
– Reducing settings in Graphics -> Advanced Settings can improve Frame rates
Ratings and Reviews
Great game, good mobile experience
This game is fantastic. The free experience offers hundreds of hours of content, and opting into the membership will expand that to thousands of hours. There's a wide variety of things to do, from quests to boss fights, and over 25 skills to train. Most of it offers players the freedom to engage as much or as little as they want, with obvious benefits to those who choose a more active approach. Progression feels incredibly rewarding and is the main reason I've stuck around with this game for so long.

The main problems come from the fact that this is originally a PC experience that's been transferred to mobile. It's a point-and-click style of game, which sounds great in theory. However precision is quite difficult on a mobile device, especially on my phone which is fairly small. The UI is complex on the PC experience, and transferring that to mobile was done about as well as you could hope; but it still isn't perfect. Many of the buttons are quite small, although this would likely be dependent on the size of your mobile device. But from my experience, I often find myself clicking on the wrong things accidentally, which is a minor annoyance.

Overall I'd recommend this game to everyone, but the mobile experience has some clear limitations. Unless you've got a big phone or tiny fingers, I'd suggest doing some of the simpler content on mobile, and move to a computer for anything that requires complex and precise inputs.
I'm happy the game is finally out. But…
I'm really glad that this game is on mobile now for IOS. And I actually love it for the most part.

But trying to private message people is really tough. Whenever I tap on someone's name on my friends list. The chat box doesn't even show the persons name I'm messaging. So then when I look at the "All chat screen" , it'll show me that I sent the message to the wrong person. So then I have to go back to my friends list and hold on to someone's name and then select to message the correct person. But still when your typing in the chat box. You can't even tell who you're messaging until you send the message and check the main chat screen afterwards. I can't even imagine what boss fighting would be like when someone is trying to private message you.

Also I like that it's easy to tap locations. But when you're trying to tap icons, the game thinks your trying to tap a location instead. And that can be pretty annoying.

Also I feel like the currency pouch should be in a better location below the inventory or maybe somewhere else when you're actually walking around and playing the game. I hate having to search for things on my screen through icons trying to find the currency pouch. I also feel like it's hard to tap locations on the mini map. So instead I have to zoom out on my actual game screen and tap on locations in front of me.

Overall though I like that it's on mobile now. But yeah some of those things are really annoying.
Good game, Meh experience
I've been waiting for the RuneScape app to be put on the IOS store for a long time. I felt like RuneScape makes sense on a mobile device and I think it's the perfect place for RuneScape to grow its user base. There are however a couple of things I think need to be worked on. The most important thing right now is the clicking of buttons in the game. It's VERY difficult to click buttons in the game. The game experience suffers as a result. It's difficult to do much of anything the game needs you to do. Things that should be simple like messaging friends, navigating menus, or simply even closing a few of them are incredibly tedious and rage inducing to have to deal with. I understand there needs to be some compromises in this mobile version of the game but it genuinely feels like I'm fighting to play a game I normally enjoy relaxing with. The old school runescape app handles much better and I think I would prefer playing that over this on a more consistent basis but if this game can manage to fix some of its UI issues I can easily see myself playing this much more and I think I could get more friends to play this RuneScape version too. I hope those issues are resolved because I really do wanna give this a 5 stars but cannot in its current state.
Hi Jedii40, thank you so much for your input. Our team is working non-stop on eliminating these issues, could you please install the latest update of the app? We've made several improvements ~Dorota
The developer, Jagex, indicated that the app's privacy practices may include handling of data as described below. For more information, see the developer's privacy policy.
Data Used to Track You
The following data may be used to track you across apps and websites owned by other companies:
Purchases
Identifiers
Usage Data
Data Linked to You
The following data may be collected and linked to your identity:
Purchases
Contact Info
User Content
Identifiers
Usage Data
Diagnostics
Privacy practices may vary, for example, based on the features you use or your age. Learn More
Information
Seller

Jagex

Size

128.5 MB

Category

Games

Compatibility

iPhone

Requires iOS 13.0 or later.

iPad

Requires iPadOS 13.0 or later.

iPod touch

Requires iOS 13.0 or later.

Age Rating

12+ Infrequent/Mild Mature/Suggestive ThemesInfrequent/Mild Horror/Fear ThemesInfrequent/Mild Alcohol, Tobacco, or Drug Use or ReferencesInfrequent/Mild Profanity or Crude HumorFrequent/Intense Cartoon or Fantasy Violence

Copyright

© Jagex Games Studio

Price

Free

In-App Purchases

1 Month Membership + Trial$10.99
75 Keys$21.99
35 Keys$10.99
Supports
Family Sharing

With Family Sharing set up, up to six family members can use this app.
Featured In
More By This Developer
You Might Also Like
Sours: https://apps.apple.com/us/app/runescape/id1332022656
DUEL ARENA WILL BE REMOVED FROM RUNESCAPE SO I STAKED MY LOOT!
Click to download now
Play across mobile and PC
Click to download now
Sours: https://info.runescape.com/en-GB/p/mobile
Apps runescape
.
10 Runescape Settings that will CHANGE YOUR LIFE - Runescape 3
.
You will also like:
.
123
124
125
126
127