Why '227' paved the way for the best family sitcoms that came after
This story originally ran on Today.com
More than three decades later, there's still no place like home.
The sitcom "227" premiered 35 years ago this past September. The NBC comedy, which aired for five seasons, starred Marla Gibbs, fresh off her run as the feisty maid Florence on "The Jeffersons," as Mary Jenkins, a gossipy housewife living in a Washington, D.C., apartment building filled with all sorts of zany characters.
The sitcom revolved around the Black tenants in the building, and while it may be easy to label "227" a Black comedy, its appeal transcended skin color.
"The husband and wife were real and had real problems and faced difficulties," Gibbs told TODAY.
The Jenkins clan in "227" was a solidly nuclear, middle-class Black family that showed people can have some of the same issues, regardless of race.
"I had a big influence on how the show went and that's the way I wanted it to go," Gibbs said.
The comedy was the kind of fare parents could watch with their children, while not being too bland.
"'227' kind of set the bar a little higher because it was a totally intact family," Hal Williams, who played Mary's contractor husband, Lester, told TODAY.
"It was a mother, father, daughter and they were very positive. There were very few negatives. It addressed all kinds of social issues and it gave oncoming shows the opportunity to explore new avenues and new issues comfortably because the networks and production companies were open to that kind of a pitch idea."
"We had a family show that dealt with family issues," he added.
Gibbs said the show excelled in its ability to cross over and not reach any one particular demographic.
"It was somebody they could relate to, even in their own family or their own neighborhood," she said.
There's also the matter of casting. Gibbs and Williams were TV veterans joined by Helen Martin, who played sassy Pearl, grandmother to Calvin, portrayed by Curtis Baldwin. Alaina Reed Hall played Mary's friend and building landlord Rose.
The real star, though, may have been Jackée Harry as man-hungry Sandra Clark, who purred "Maaary" when addressing Gibbs' character and stole scenes with her comedic edge. She was so good that she won an Emmy Award for best supporting actress in a comedy for the role.
"I credit her with the success of the show because she was somebody that was easy to write for," Gibbs said.
"I just came in and I wanted to be something different, so I had my girlfriend's voice, Valjean Dean, from high school and Mae West and Lucille Ball. I just put them all together," Harry said about her audition during a 2010 "227" reunion on TODAY.
Long before she won an Academy Award or any of her four Emmy Awards, Regina King was a child actor whose first TV or film role was as Mary and Lester's daughter, Brenda Jenkins. Williams, whose résumé before "227" included "Sanford and Son" and "The Waltons," made a point to pass along his wisdom to King and Baldwin.
"I tried to instruct them to always be professional, be on time, know your lines and Regina just ate it up," he said.
"I'm not surprised," he said about her success.
"The foundation started on this show. I learned the importance of being a professional," King said during the cast reunion on TODAY.
"227" came at a time when Black family comedies were changing. "The Jeffersons" had set the stage for an affluent Black family on the small screen during its 11-season run. "The Cosby Show," which premiered a year before "227," focused on an affluent family and became the top-rated show in America for five consecutive seasons. Black TV families had previously been poor, such as those depicted on "Good Times" and "Sanford and Son," or didn't have two parents in the house, like those on "What's Happening!!" and "Julia."
"227" was part of a new era that has continued to evolve in the decades since on programs like "My Wife and Kids," "Family Matters," "Living Single," "The Fresh Prince of Bel-Air" and "black-ish."
Gibbs has certainly witnessed the growth of Black representation on TV.
"I've seen some very encouraging things and I see a lot of Black people working," she said. "I think we have to count what we see when it's not their show, also, because almost every commercial and every show has one Black person in it."
Gibbs also believes "227" offered something different, pointing to a story about her and Martin when they were promoting the show.
"When we did one of the appearances for '227,' we were at the airport and a white couple ran up to Helen and they said, 'You're doing us! You're doing us!' So, they really connected and they weren't even Black," she said. "I wanted the show to be authentic about a loving family who were in the neighborhood and who went to public school and did all those things."
The show holds a special place in fans' hearts and has cemented its place in pop culture. In 2019, Williams, Gibbs and Harry reunited for a "227" spoof on HBO's "A Black Lady Sketch Show," and Williams has tossed around the idea of a "227" reboot, although he has not formally pitched the idea anywhere.
"We're just kicking it around. I figure if you throw enough stuff on the wall, something's going to stick up there," he said.
Did "227" help pave the way for other Black shows that came later?
"Probably, because the more the industry opens up to creators, of every kind, of every ethnicity, the more the industry opens up and accepts people with creative ideas," Williams said.
"227" signed off for good on May 6, 1990, but all these years later, the comedy endures. While times change, the need to connect with viewers remains the same, and Williams believes "227" still holds up today due to its message that transcends the decade in which it aired.
"We addressed things that are still timely today. And the show is a family show," he said.
Follow NBCBLK on Facebook, Twitter and Instagram.
Sours: https://www.nbcnews.com/news/nbcblk/why-227-paved-way-best-family-sitcoms-came-after-n1243721

Network: NBC
Episodes: 116 (half-hour)
Seasons: Five
TV show dates: September 14, 1985 — May 6, 1990
Series status: Cancelled/ended
Performers include: Marla Gibbs, Hal Williams, Alaina Reed Hall, Helen Martin, Regina King, Curtis Baldwin, Jackée Harry, Barry Sobel, Paul Winfield, Toukie Smith, Stoney Jackson, Reynaldo Rey, Countess Vaughn, Kia Goodwin, and Kevin Peter Hall.
TV show description: Marla Gibbs plays Mary Jenkins, a housewife living in Washington, D.C. She is known as a big gossip with a sardonic wit and lives in an apartment building with the address number of 227.
Mary is married to Lester (Hal Williams), a construction worker with a college degree. Their teenage daughter is Brenda (Regina King), a very studious and hard-working young lady. She develops a crush on schoolmate and neighbor Calvin Dobbs (Curtis Baldwin) and they later begin dating. Alexandra DeWitt (Countess Vaughn) is an 11-year-old child prodigy and college student and moves in with the Jenkins as their houseguest for one year.
The Jenkins' neighbors and Mary's closest friends are Pearl Shay and Rose Lee Holloway. Pearl (Helen Martin) is an older woman that lives in the 227 building with her grandson, Calvin. She's often heard to be the voice of reason and yet has the tendency to be somewhat of a snoop. Rose Lee (Alaina Reed) is a kind-hearted neighbor who later becomes the building landlord. She's widowed with a daughter, Tiffany (Kia Goodwin), and later marries a police officer, Warren Merriwether (Kevin Peter Hall, Reed's real-life husband).
One of the frequent targets of Mary and her friends' gossiping is Sandra Clark (Jackee Harry). Sandra is often called a vamp because of her provocative clothing, her high-pitched voice, and the way she wiggles her "assets" as she walks. She works as a secretary for Lester's construction business. Although Mary isn't fond of her, she visits anyway, telling her as she knocks, "Mary, open up! It's me, Sandra!"
Eva Rawley (Toukie Smith), Dylan McMillan (Barry Sobel), Travis Filmore (Stoney Jackson), Warren Meriwether (Kevin Peter Hall), and Julian C. Barlow (Paul Winfield) join the cast in the show's last season.
Series Finale:

Episode 116 — No Place Like Home
Mary undergoes a Scrooge-like transformation in her attitude toward the homeless after a dream sequence shows her what it's like to be on the street. She winds up meeting with Los Angeles homeless advocate Ted Hayes (playing himself) and encouraging Lester to hire several homeless men to work at his construction company.
First aired: May 6, 1990.
What happened next?

There's been no news of any planned reunions, revivals, or remakes.
Image courtesy NBC.
More about: 227
Sours: https://tvseriesfinale.com/tv-show/227/
227 (TV series)
American sitcom television series
Not to be confused with 22/7 (TV series).
227 is an American sitcom television series that originally aired on NBC from September 14, 1985, to May 6, 1990. The series stars Marla Gibbs as Mary Jenkins, a sharp-tongued, inner-city resident gossip and housewife. Other main characters include her husband Lester (Hal Williams), their daughter Brenda (Regina King), landlady Rose Halloway (Alaina Reed Hall), and neighbors Sandra Clark (Jackée Harry) and Pearl Shay (Helen Martin).
Origins[edit]
The series was adapted from a play written in 1978 by Christine Houston about the lives of women in a predominantly black apartment building in 1950s Chicago. The setting of the series, however, was changed to present-day Washington, D.C. The show was created as a starring vehicle for Marla Gibbs, who had become famous as Florence Johnston, the maid on The Jeffersons, and had starred in Houston's play in Los Angeles. This role was similar in nature to that of tart-tongued Florence; Gibbs' character, housewife Mary Jenkins, loved a good gossip and often spoke what she thought, with sometimes not-so-favorable results.
According to Gibbs, 227 was originally offered to ABC, but sold to NBC. Since The Jeffersons was still on the air on CBS, the new show was scheduled to begin in 1986. However, when The Jeffersons was abruptly and unexpectedly canceled in 1985, Gibbs was free to begin, and 227 went into production a year earlier than had been previously planned.
Synopsis[edit]
227 followed the lives of people in a middle-class apartment building, 227 Lexington Place (the numerical address from which the sitcom's name comes), in Northeast, Washington, D.C. The show was centered around Mary Jenkins (Marla Gibbs), a nosy, tart-tongued, but loving housewife. Her husband, Lester (Hal Williams), had his own construction company, and their daughter, Brenda (Regina King, in her first television acting role), was boy-crazy yet smart and studious.
Also cast in 227 was Sandra Clark (Jackée Harry), Mary's younger neighbor who constantly bickered back and forth with her about their respective views on life. While Mary was a happily married housewife with a stable lifestyle, Sandra was a stylish, loose, man-hungry, somewhat ditzy diva, and a serial dater who dressed provocatively. Although their relationship was antagonistic at first, Mary and Sandra became good friends as time went on. Also living in the building was Pearl Shay (Helen Martin), a feisty but kind-hearted busybody neighbor who was known for snooping and had a sharp sense of humor. Pearl had a grandson named Calvin Dobbs (Curtis Baldwin), whom Brenda had a crush on and would finally date later in the series' run.
Rose Lee Holloway (Alaina Reed Hall) was Mary's level-headed best friend and often the voice of reason among 227's residents. She and Mary were often seen sitting on the front stoop of the building, exchanging rumors and gossip, with Pearl adding sly commentary and humor from her front window. Rose had a daughter named Tiffany (Kia Goodwin), who was Brenda's closest friend, but the child actor's mother was unhappy in California, so she was let out of her contract and written out of the series after the second season,[1] although she was mentioned occasionally. In the premiere episode, Rose became the unexpected landlord of the building after the building's stingy slumlord Mr. Calloway died. Rose stayed on as landlady until the fourth season (for season five, Paul Winfield was introduced as the building's new snide, wealthy landlord Julian C. Barlow).
In the first season, both Helen Martin and Curtis Baldwin, who had only been recurring stars, appeared in nearly every episode. In the second season's opening credits, Martin and Baldwin shared a title card, thus making them official full-time cast members. Martin had her own title card for the third and fifth seasons, while Regina King and Baldwin shared a title card together in those years.
By the time taping started on the third season in 1987, Jackée Harry, who had just won an Emmy for Outstanding Supporting Actress, changed her stage name to simply Jackée, which she used until 1994. In the fourth season, an 11-year-old child prodigy named Alexandria DeWitt (Countess Vaughn) became the Jenkinses' houseguest. Vaughn received her role after she appeared on Star Search and declared to host Ed McMahon that her favorite show was 227. However, Alexandria left during Calvin's graduation episode near the end of season four to reunite with her father who, after completing his archaeological dig in the Amazon, had moved to London to catalogue his items.
After the fourth season, Jackée's television pilot, titled "Jackée", found Sandra moving to New York City and finding work at a spa. NBC aired the episode on May 11, 1989. The pilot was rejected, and Jackée left the show; however, she was a guest star in seven of the final season's episodes.
In the show's final season, Toukie Smith, Barry Sobel, Stoney Jackson, Kevin Peter Hall, and Paul Winfield joined the cast in an effort to stop the show's declining ratings. In the end, the cast additions proved fruitless, and 227 ended its run in the spring of 1990.
Cast[edit]
Ratings[edit]
With the exception of The Cosby Show and A Different World, 227 achieved higher ratings than other sitcoms airing at the time with a predominantly African-American cast during the first two seasons of its original run on NBC.[2]
1985–1986: #20 (18.80 rating)
1986–1987: #14 (18.90 rating)
1987–1988: #27 (16.44 rating)
1988–1989: #35 (14.47 rating)
1989–1990: #60 (11.53 rating)
Awards and nominations[edit]
Series syndication[edit]
NBC aired daytime reruns of 227 from September 1989 to July 1990. The show went into syndication in the fall of 1990. It has previously aired on cable's BET, TV One, TV Land, Centric, and UP (formerly GMC).[3] Selected Minisodes from the first season are available to view for free on Crackle. 227 (alongside Amen) aired on Encore Black from November 12, 2013, to November 30, 2015. The show is owned and distributed by Sony Pictures Television. 227 aired back-to-back episodes on Logo starting at midnight on New Year's Day 2016. In January 2017, the series began airing on Antenna TV. The series started airing on OWN weekend nights starting December 2, 2017.
In Canada, 227 is available online and demand by CTV, which airs reruns of the series on television. In the UK, the series has previously aired on BBC One, Sky One, ITV, Sky Living and Channel 4.
The series will become available to stream on Amazon Prime Video on July 15, 2021.[4]
Home media[edit]
On September 28, 2004, Columbia TriStar Home Entertainment released the complete first season of 227 on DVD in Region 1.
On February 7, 2017, Mill Creek Entertainment re-released the first season on DVD in Region 1.[5]
References[edit]
External links[edit]
Sours: https://en.wikipedia.org/wiki/227_(TV_series)
227 - How to Handle a Hungry Man - Jackée Harry
Whatever Happened to the Cast of "227"?
I was an 80s teen and I love covering all things Generation X!
227 is a TV sitcom that aired on NBC between 1985 and 1990. The show starred actress Marla Gibbs, who was fresh off of her infamous stint as maid Florence Johnston from another iconic classic TV sitcom, The Jefferson's.
In her role on 227, Gibbs played the quick-witted housewife and gossip hound Mary Jenkins, alongside Jackee Harry, Hal Williams, Alaina Reed Hall, and a teenage Regina King.

The show is remembered by fans all over the country. Many folks have wondered what ever happened to the cast of 227, so here's the scoop.
Marla Gibbs as "Mary Jenkins"
Marla Gibbs is the star of 227, and her character "Mary Jenkins" is the central figure. It was almost as if Gibbs' previous character, "Florence Johnston," had eventually left the Jefferson household to get married and become a mother. Jenkins and Johnston were nearly one in the same. They had the same sarcasm and dry wit, and audiences ate it up!
After 227 ended in 1990, Marla Gibbs went on to many guest starring roles throughout the decade. One memorable role was when she guest starred on Martin Lawrence's show, Martin, as "Minnie, the Housekeeper from Hell."
At the end of the decade, Gibbs secured a long standing role on The Hughley's. She started the 2000s strong with multiple roles on various TV shows, and then she struck gold again with a stint on the daytime TV soap opera Passions.
The actress came into the 2010s with even more strength as she scored yet another multi-episode story arc on The First Family. Since that time, she's shown absolutely no sign of slowing down as she is currently working on three unreleased and unrelated television projects.
Marla Gibbs married her high school sweetheart, and the couple had three children together. Her husband, Jordan Gibbs, died in 1973, and she never remarried.
Jackee Harry as "Sandra Clark"
One of the things that stood out the most about 227 was the animated way that Jackee Harry's character, Sandra, belted out the name "Maaaaaree" when she called on her neighbor, Mary Jenkins.
Sandra Clark was the man-hungry, ego-inflated, but still likeable neighbor to the Jenkins household. Even though her entries were laced with shenanigans, we didn't mind Sandra. She kept things fun and lively.
Much like her co-star Marla Gibbs, when 227 wrapped Harry has stayed constantly working. She scored a role on The Royal Family alongside comedy legends Redd Fox and Della Reese. She went on to a starring role in her hallmark runaway hit show Sister Sister in the mid 90s.
In the 2000s, Harry enjoyed success on Chris Rock's Everybody Hates Chris. She ended out the decade with a multiple-episode role on the sitcom Let's Stay Together.
In the 2010s, she joined Marla Gibbs on The First Family, and she ended out the decade with a stint on the popular hit show The Paynes.
In 2019, Harry appeared alongside her former cast members Marla Gibbs and Hal Williams on a comedy sketch show that played homage to 227. The show is called A Black Lady Sketch Show: 227: The Reboot.
Most recently, Harry can be seen guest starring in a four-episode story arc on the daytime TV drama The Days of Our Lives (Who knew this was still on TV?).
She is currently in post-production on a film called HeadShop, alongside Marla Gibbs, Michael Jai White, Keith David, Loretta Devine, Nicole Ari Parker, and Kimberly Elise,with an anticipated release time frame of Summer 2021.
Jackee Harry has been married twice, once to famed bass guitarist and conductor Jerry Jemmott. She has one adopted son and a grandson, and she is single.
Hal Williams as "Lester Jenkins"
Most of us Generation Xers remember Hal Williams from way back as Officer Smitty from Sanford and Son and the hard driving Sargent Ross from Private Benjamin (the 80s TV show based off of the movie by the same name).
On 227, Williams played Lester Jenkins, the calm to Mary Jenkins', and the rest of the wild cast's, storm. After the show ended, Williams almost immediately landed a multi-episode role on The Sinbad Show.
He spent the rest of the 90s making several guest stops on Tales From the Crypt, Suddenly Susan, and Moesha before landing a role in the film Guess Who (2005), opposite Bernie Mac and Ashton Kutcher.
He joined Marla Gibbs and Jackee Harry on one episode of The First Family in 2013, after which he made sparse appearances over the years in a few series.
He joined his fellow co-stars once more in A Black Lady Sketch Show, revising his 227 character, and his latest gig is a voice acting role in a video game called Disintegration (2020).
Williams has three children and was married twice. Today he is single, and he has been single since the early 1980s.
Helen Martin as "Pearl Shay"
Helen Martin's stint on 227 is reminiscent of her famous previous role as "Weeping Wanda" on Good Times, because once again she plays the nosy neighbor.
Pearl Shay was the name of the character Martin played on 227, and she could usually be found sitting at her window meddling in the affairs of her building neighbors and the neighborhood overall.
Pearl was indeed nosy, but she was well-loved in her community. Unlike most of her co-stars, after 227 came to an end, Martin received more recognition in film roles than in TV guest starring spots.
While she did enjoy parts on popular 90s TV shows like The The Parent 'Hood and The Jamie Foxx Show, the actress had several memorable cameos in 90s films like Beverly Hills Cop III (1994), Don't Be a Menace to South Central While Drinking Your Juice in the Hood (1996), Bullworth (1998)and I Got the Hook-UP (1998).
Martin never married, and she never had children. The actress died of a heart attack on March 25, 2000, in Monterey, California. She was 90 years old.
Much like the characters she was typecast to play, she was a feisty woman, but those who knew her and knew of her remember her with warm regards.
Alaina Reed-Hall as "Rose Holloway"
Alaina Reed-Hall was another familiar face to us before she came to 227. We knew her as Olivia, Gordon's sister from Sesame Street.
On 227, Reed-Hall played Rose, Mary's neighbor and best friend. Rose was usually the voice of reason amongst the women in the building.
An interesting fact is that Reed-Hall continued her role on Sesame Street the entire time she was on 227, so after the show ended, her appearances on the PBS series simply amped up.
A couple of years later, she guest-starred on her husband's TV sitcom, Harry and the Henderson's. She lent her voice to several animated series before landing multi-episode guest spots on Cleghorne!, Ally McBeal, and Any Day Now.
The actress was married three times, and she had two children with her first husband. Actor Kevin Peter Hallwas was her second husband, and they stayed together until his death from AIDS-related complications.

Her third husband was Afghan-American director, screenwriter, and producer Tamim Amini, whom she married in 2008, with Gibbs and Harry by her side. Sadly, the next year, Reed-Hall succumbed to breast cancer. She passed away on December 17, 2009.
Kia Goodwin as "Tiffany Holloway"
Kia Goodwin played Tiffany Holloway, Rose's daugther and Brenda's best friend. In that role, Tiffany was somewhat like a little sister to Brenda, and her character never had time to develop.
Godwin's mother didn't like California, and she wanted to go back to their native New York, so they let her out of her contract and wrote her out of the storyline after the first season.
As for Kia, she returned to Hollywood a couple of years later and she immediately landed a few roles here and there, including a minor role in the Erika Christensen obsession flick Swimfan (2002).
She hit paydirt with a multi-episode role in the TV series Platinum in 2003, and from there she moved on to do the same with Barbershop, The Good Wife, and Law and Order SVU. Her last role to date is an episode of the series The Code in 2019.
Curtis Baldwin as "Calvin Dobbs"
Curtis Baldwin played Calvin, the boy that Mary's daugther Brenda constantly swooned over. Calvin was the basic boy next door who couldn't wait to get next to Brenda every chance he got.
After 227 wrapped, Baldwin went on to an episode of Moesha, a hand full of guest spots on magazine style shows that offered a retrospective of 227, andthe aforementioned A Black Lady Sketch Show in 2019. That was basically it for him as far as acting is concerned.
Today, he has a beautiful wife and kids, he operates a recording studio where he produces under the name of RahRizo, and he performs stand-up comedy.
Regina King as "Brenda Jenkins"
Regina King played Mary & Lester's daughter Brenda. Brenda was smart, pretty, and a little bit boy crazy, but she was studious and was always into her books when she wasn't obsessing over Calvin.
King is the absolute breakout star of 227. She is an accomplished actress with 54 credits to her name, many of them starring roles on enduring TV series and prominent film roles.
King is also a director and producer, and in 2019, she took home the coveted Academy Award (Oscar) for Best Actress in a Supporting Role in If Beale Street Could Talk (2019).
She currently stars in the sci-fi TV mini-series Watchmen, and she's also wrapping up a film called The Harder They Fall (2021), where she stars alongside Idris Elba, Delroy Lindo, and LaKeith Stanfield
King was married to Ian Alexander from 1997 to 2007, and she had one son. King's star is white hot and it shows no signs of burning out anytime soon.
Comments
fran rooks from Toledo, Ohio on March 08, 2021:
Rachelle, thanks for your article!. I don't think I've ever watched them so I missed a good thing. I love remembering when themes.
Janis Leslie Evans from Washington, DC on March 08, 2021:
I absolutely love Regina King. She is truly a queen in Hollywood. You are so right about her star not burning out any time soon. She is a boss.
Sours: https://reelrundown.com
227 characters from
Alaina Reed Hall (November 10, 1946 – December 17, 2009) was an American singer and actress best known for her roles as Olivia Robinson, Gordon's younger sister, on the long-running children's... more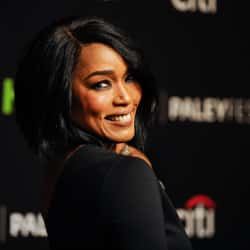 Angela Evelyn Bassett (born August 16, 1958) is an American actress and activist known for her biographical film roles, most notably her performance as Tina Turner in the biopic What's Love Got to Do... more
Barry Sobel (born July 11, 1959) is an American actor and comedian.... more
Countess Danielle Vaughn (born August 8, 1978) is an American actress and singer. Vaughn is best known for her role as Kimberly Ann Parker on the UPN sitcoms Moesha (1996–1999), its spin-off The... more
Curtis Baldwin... more
Halroy Candis Williams (born December 14, 1938) is an American actor, best known for his recurring role as Police Officer Smith ("Smitty") on Sanford and Son (1972–76) and as the patriarch Lester... more
Helen Dorothy Martin (July 23, 1909 – March 25, 2000) was an American actress of stage and television. She is best known for her roles as Wanda on the CBS sitcom Good Times (1974–79) and as Pearl... more
Jacqueline Yvonne Harry (born August 14, 1956), better known by her mononymous stage name Jackée, is an actress, singer, comedian, director, and television personality. She is best known for her... more
Gary Coleman
Married... with Children, Diff'rent Strokes

Gary Wayne Coleman (February 8, 1968 – May 28, 2010) was an American actor, comedian, and writer best known for his role as Arnold Jackson in Diff'rent Strokes (1978–1986). After a successful... more
Kevin Peter Hall (May 9, 1955 – April 10, 1991) was an American actor best known for his roles as the title character in the first two films in the Predator franchise and the title character of Harry... more
Kia Joy Goodwin (born August 2, 1973) is an American actress. She is best known for her childhood role as Tiffany Holloway, Rose Holloway's (played by Alaina Reed Hall) daughter on the NBC comedy... more
Marla Gibbs (born Margaret Theresa Bradley; June 14, 1931) is an American actress, comedian, singer, writer and television producer, whose career spans five decades. Gibbs is known for her role as... more
Zara Mohamed Abdulmajid (Somali: Zara Maxamed Cabdulmajiid; 25 July 1955), mononymously known as Iman, is a Somali-American fashion model, actress and entrepreneur. A former muse of designers Gianni... more
Paul Edward Winfield (May 22, 1939 – March 7, 2004) was an American television, film and stage actor. He was known for his portrayal of a Louisiana sharecropper who struggles to support his family... more
Regina Rene King (born January 15, 1971) is an American actress and director. She is the recipient of several awards, including an Academy Award, a Golden Globe Award, and four acting Primetime Emmy... more
Stonewall W. "Stoney" Jackson (born Alwyn Jackson on February 27, 1960) is an American actor. Jackson was born in Richmond, Virginia.... more
Nia Long
The Fresh Prince of Bel-Air, House of Lies

Nia Talita Long (born October 30, 1970) is an American actress. She is known for her roles in the television series The Fresh Prince of Bel-Air, Third Watch and Empire, and the films Boyz n the Hood,... more
Reginald VelJohnson (born Reginald Vel Johnson, August 16, 1952) is an American actor. He is best known for playing policeman characters such as Carl Winslow on the sitcom Family Matters, which ran... more
Doris A. "Toukie" Smith is an American actress and model. Smith is best known for her role as Eva Rawley on the NBC sitcom 227 (1989–90). She is the sister of fashion designer Willi Smith.... more
Sours: https://www.ranker.com/list/full-cast-of-227-cast-list-for-the-show-227/reference
227 - Sandra Loves A Big Man - Jackée Harry
.
You will also be interested:
.
1256
1257
1258
1259
1260