Casey Anderson of Pyramid Lake Fly Company and the Flylords team caught up with talented Tattoo artist and fishing fanatic Drew Wilson.
Casey: Alright Drew, we are going to start with the basics. Can you tell us a little bit about yourself?
Drew: My names Drew and I like to Party! I currently live in Fayetteville Arkansas. I make a lot of fly fishing based tattoos and artwork. I fish a whole lot!
Casey: How long have you been fly fishing? How long have you been tattooing? When did you decide to make a career from combining the two very different lifestyles?
Drew: I learned to fly fish first at summer camp when I was 12, but I didn't really dive into it until maybe six years ago. I got licensed to tattoo professionally in 2010 and had a brief apprenticeship before that. It wasn't until late 2015 that I really started pushing doing fishing tattoos. I just really enjoyed fish art and figured why not combine it with my trade. I had no idea that it would end up being a thing!
Casey: For those of you that don't follow Drew's art, he does some of the most recognizable fish tattoos in the industry. Bold designs with elaborate color palettes, his tattoos are one of a kind. On that note, Drew, what is your favorite fish species to tattoo?
Drew: Bluegills for sure! Long eared sunfish would be more specific, but I generalize most panfish as bluegills. They have really neat color palettes and are super fun to tattoo!
Casey: Do a good portion of your tattoo clients fish? Is your tattoo station a giant web of fish tales?
Drew: I only get to do a fishing tattoo maybe once a week when I'm at home. Being that I've been tattooing in Fayetteville for several years now, everyone that wants a fishing tattoo from me already has it. So I don't do as many as I'd like. When I'm on the road though, I only do fishing tattoos, which is Awesome! I'm sure the other tattooers at shops I guest at get tired of hearing about fish
Casey: Combining Tattooing and Fly Fishing has allowed you to do quite a bit of traveling. Do you try and combine the the two on your trips? Also, Do usually try and plan around the fishing or the tattooing first?
Drew: Both! Luckily for me, the areas with the best fishing are that areas were fishing culture thrives. Occasionally I'll plan a trip based strictly around tattooing, take a fly rod, and end up having a client point me in the right direction to a fish or two. It always kind of works out!
Casey: If you could tattoo and fish in any destination in the world where would that be?
Drew: It's a Hard question. Tattooing in Bolivia doesn't sound as cool as fishing there. Same goes for the Amazon. Maybe Iceland? Definitely would love to make a working fishinging trip to Alberta! Do people need tattoos on Christmas Island?
Casey: With the rapid growth of both the fly fishing and tattoo cultures are you seeing a spike in people wanting fish tattoos?
Drew: I haven't been pushing fishing tattoos long enough to really answer that question well. I mean, I definitely do more fish than I did when I didn't push them. I can say, that I'm pretty sure there are more trout tattoos being made nowadays than ever before. There's a different brand of fly fisherman these days, and they happen to be getting more rad than the last generation!
Casey: Being heavily tattooed, for better or worse has it brought up any interesting social interactions while on the water or in fly shops? If so do you mind telling us a story?
Drew: Not really in the way you'd imagine. You'd think someone would think twice about low holing the guy with the body suit, but that doesn't seem to stop anyone. I feel like when I have to tell someone that their fishing like an asshole that they do take me very seriously.  But I'm usually very nice and happy to help anyone I meet on the river as long as they have decent etiquette. As far as in fly shops goes,I have been snubbed by a handful employees based on how I look. But nothing too heavy. I don't mind it really. I knew what I was doing when I got so tattooed. I dig being on the scummy side of trout anyway.
Casey: What is your opinion on how social media and other main stream avenues have effected tattooing and fly fishing culture?
Drew: Well, it's a necessary evil for sure. Tattooing and fly fishing have never been so popular as they are in the age of Instagram. I make a living because of it. It also has connected me with a ton of awesome people I would have otherwise never known. But, at the same time, I feel like it dilutes the pureness of both. I think social media is the poison AND the well, if that makes sense.
Casey: What do your fellow tattooers that don't fly fish think about your lifestyle?
Drew: I imagine they think I'm happy and probably a little gimmicky. That's ok with me I guess. Hopefully they think that I'm doing a good job. I'm just trying to make well applied, fun tattoos and meet like minded people.
Casey: When drawing, tattooing, painting your fish designs you have a very unique style. Of course art is a never ending journey but how long did it take you to really develop the fishy style of art you've developed?
Drew: Thank you so much for thinking that Ihave some style! I struggle with that everyday. I'm honestly still trying to dial it in.
Casey: Do you have places near your tattoo shop that you like to fish?
Drew: I can be on a killer smallmouth stream within 10 minutes of leaving the shop! It's awesome!
Casey: If you could fish with anyone dead or alive who would it be?
Drew: As a fly fisherman I know I should say Hemingway… but… probably Keanu Reeves.
Casey: Do you prefer to target warm water or cold water species?
Drew: If it swims, has fins, and might take a fly, I'm down to catch it. Trout like me the most But I like every fish
Casey: Modelo and Tacos or PBR and Pizza?
Drew: Is whiskey and ice cream and option?
Casey: You a bobber man or anti indicator?
Drew: It all depends on the water that I'm fishing. Living in the south out trout streams are huge rivers, so Czech nymphing and tight lining are not very practical. When I'm on the road, I try and switch it up and go without an indicator if the stream allows. But really, I'd throw a fly below a beach ball if its what caught fish.
Casey: Snake Head, Alligator gar, Arapaima. Tattoo one, wrestle one, train one to do magic tricks, go!
Drew: I'd tattoo a some sick barbed wire on the snakehead, thumb wrestle the Alligator Gar, and I don't know if you've ever tried to catch an Arapaima, but they already have a great disappearing act.
Casey: If you had a super power to enhance your fishing abilities what would it be?
Drew: Teleportation probably. I wouldn't want to actual fishing part to be any easier, but getting to a spot via teleporting would be killer. I'd only use it to get to the location though. Creeping into position to cast or running down the beach towards blitzing fish is all part of the fun. I'd hate to ruin it
Casey: I understand you are going on a tattoo and fishing road trip? Can you tell us a little about that?
Drew: Shit yeah! I'm trying to get to a point where I take a trip every month to tattoo and fish. My girlfriend Katie is coming with me on this one. We leave September 30th. Stopping to tattoo in Denver for a few days and hopefully catch a Kokanee if we're not too late. The to Salt Lake City to tattoo for a couple days and maybe catch a few grayling. We don't have them in the South and I'd love to meet a few. Then we're headed to Reno to tattoo for a few days and fish pyramid lake. Going to a lot a few days of no plans for driving home. That away we can fish where ever we feel the need! We're going to try and film a lot so we can make a vlog of the whole trip! It's going to be a blast
Casey: So if someone wanted to get tattooed by you, use one of your designs or by some art, what is the best form of contact?
Drew: Instagram is probably the best way to contact me. @drewlr. I have a bigcartel store that I sell art, stickers, pins, and shirts on. If you want to use any of my designs for a tattoo and don't want to make the trip to me, go for it! Just send me a photo of your finished tattoo. Feel free to screenshot whatever you'd like off my page. I do ask that you use the ones that I post that are on paper. Paintings, drawing, etc..   if I drew it for a custom tattoo, then you'd be stealing it from my client, and not me. Which isn't nice. But if i posted it as art on paper, have at it!
Casey: Is there anything you'd like to add for the readers
Drew: Can I mention my fishing.tattooing vlog here or is that lame?
Thanks for the time, Drew. Give him a follow on Instagram  @drewlr.Be sure to check out Casey's other article about Pyramid Lake below:
Pyramid Lake Trout Camp
Tips to Make Your Pyramid Lake Trip Unforgettable
Patrick Perry
Is the Managing Editor for flylordsmag.com. He is a passionate angler, conservationist, and digital marketer born and raised in the Rocky Mountains of Colorado. When he isn't glued to the laptop, you can find him wasting his time swinging for steelhead in the Pacific Northwest or down in Southern Belize trying to catch permit.
Sours: https://flylordsmag.com/fin-and-skin-with-drew-wilson/
Trout Tattoo - The Obsession is Skin Deep
Hi, my name is Nick and I'm a trout-bum. Signed in ink, it is official. I have wanted a tattoo for as long as I could remember but could never fully decide what I wanted. However, inspiration finally arrived in the fall of 2009 when I landed my first hookjaw brown. The fish marked my first trophy brown and was an experience that I'll never forget.
The Fish
After chasing browns for a week in the Parklands of Manitoba, I arrived at Patterson Lake, a well-known stillwater fishery that produces a lot of quality fish. Not knowing the water a fellow fisherman was kind enough to provide me a spot to try, aptly named "Brownie Flats". I was anxious to get on the water and kicked all the way across the lake to this supposed honey hole. Shortly after arriving I spotted a large fish working a shoreline. I spotted its rises, feeding on adult sedges that were scooting across the surface, and I calculated the direction that the fish was moving. I had a hopper pattern on and placed the fly a few feet ahead of the last seen rise form. As if it were in slow motion, the fish came up, chomped at the surface twice and then engulfed my fly. I waited a couple seconds and then set into the fish. This is when the fun began and my stress level went through the roof!
I knew it was a big fish and had a large kype from seeing it take the fly. I was very under-prepared with a 5-weight rod in hand and only 4lb. tippet! I knew I had to play this fish out properly. I directed the fish away from the reedy shoreline which would be instant disaster if it were to head into them. I had a chance with the net only seconds into the battle, but that didn't go over well with the fish. It speeded into open water and once in deeper water, the fish stuck to the bottom and was nearly impossible to get up. I had to resort to turning the fish in a corkscrew type manner and slowly get it to the surface. After 15-minutes of heart pounding stress, I was able to land the fish. I sat in awe and total exhaustion before even looking into the net. I just sat there in my float tube, leaning back and just taking it all in. When I finally peered into the net, my jaw dropped! There staring back at me was the most incredible looking fish I'd ever landed! The fish measured 23.5″ and was a perfect pre-spawn male.
The Artist
This fish was the inspiration for me to get my tattoo and I'll remember it for all times! The next step was to find an artist who fit my criteria. I wanted someone who could do high detail and realism. I wanted a trout, half-submerged in water with a stone background. I browsed artist's galleries online before finally finding Ivy Gowen of Metamorphosis Tattoo. Her paintings and tattoos were so detailed and realistic, I called immediately to set a consult.
The consult was fun and we were totally on the same page about the idea. I brought along a drawing I had done of a brown trout for reference. We added a fly hanging out of the mouth and a half-submerged maple leaf. The tattoo was to be black and gray with only the leaf and fly to be coloured. Once we got the idea I was anxious to see what she could come up with. We decided to best show off the detail and the design was to do a piece across the top of my back. It was a BIG commitment considering it was my first tattoo!
The Process
In total it took three, five hour sessions to complete and I think it is a great way to signify my obsession for fly fishing, especially for brown trout. The pain was not as bad as I had expected. Aside from a few moments of agony it was bearable. My side-effect while under the needle was to get really tired and relaxed. Which made things very easy for me.
A good friend of mine is a photographer and was kind enough to donate her time and encapsulate the tattoo process through a lens. She also was able to capture some shots of the finished tattoo.
Sours: https://www.czechnymph.com/en/fly-fishing-articles/other-fly-fishing-articles/110-trout-tattoo-the-obsession-is-skin-deep
The buzz of a tattoo machine and the murmur of a river current have a similar vibe. Drew Wilson has spent as much time as anyone immersed in these sounds.
If you've ever scrolled #fishtattoo on Instagram, you've probably seen Drew's work (@drewlr). His tattoos are vivid and bold, and because he freehands each one in marker before inking it in, each is truly one-of-a-kind.
His talent as an artist, and as a fly angler, has combined with his genuinely likeable demeanor to help him build quite a following. A native of Fayetteville, AR, Drew now spends a good portion of his time away from his home shop, touring the country. He guest tattoos at shops and conventions, always planning his routes around good trout water. Despite his love for the road, he says he'll always call Fayetteville home.
Last year when he stopped by Salt Lake City during a multi-week trip, I had him ink a fingerling brown trout on my forearm. On his most recent trip to Utah we met up again. He'd just finished up with a client after several days of non-stop tattooing, and we grabbed a table at the dive pizza place next to the shop where he'd been working. Over slices dripping with grease and metal blaring on the stereo, we talked about trout art and trout fishing.
This interview has been edited for clarity.

above "After tattooing in Brooklyn for a couple days I was able to sneak up to the Catskills where my girlfriend and I met up with Kevin to fish for a day. He took us to a little mountain stream that was nothing but waterfalls separated by pools of brook trout. He took this photo of me setting up my Tufts and Batson bamboo 4 weight." Photo: Kevin Mcllravy
The Flyfish Journal: What do you like so much about Fayetteville?
Drew Wilson: It's a central hub. I can leave my house and I can be at the tattoo shop in six minutes in one direction. If I drive six minutes in the other direction I can be in a smallmouth stream. I've timed it. Six minutes, and I can have my feet wet. I've caught three-pound smallmouth out of that stream. I know there's bigger ones in there. I've seen them. It's cool that it's that close.
What's the percentage of fish tattoos now versus other stuff?
When I travel, it's 100 percent fish tattoos. No one wants anything else from me when I'm on the road. When I'm at home it's probably 20 to 30 percent fishing tattoos. My coworkers wouldn't tell you that. They'd say it's all I do.
Do you have any other specialties? Or is mostly flash stuff [pre-drawn tattoo art] people come in for?
Everybody wants to show you stuff on Pinterest. I do a lot of American traditional stuff. It's the same style as the fish that I draw—a lot of panthers and wolves and stuff like that. Also, we do a walk-in Saturday where we just take whatever comes in the door. I do so many mountain ranges. Being in the Ozarks, it's mountain ranges, arrows—standard white people stuff.
What's your favorite species to tattoo?
It changes a lot. It changes based on what I've been doing a lot of. For a while I was doing these bluegill—they're not actual bluegills—they're just like a conglomeration of sunfish. I was like, "oh man these are the coolest. I want to do these." And then I did a bunch of them and was like, "I want to do something else."
I always like doing rainbow trout, because I think they just make good-looking tattoos. I think that they're strong looking. For classic, bold-line tattooing, they are great. Brook trout are cool. I don't know. It's a hard question to answer. If you'd caught me on Wednesday, I'd have told you it was browns. If you caught me tomorrow it could be brook trout.
above Drew Wilson inks a fingerling brown trout on Colin Clancy at Lost Art Tattoo in Salt Lake City. Salt Lake was one stop of many on a multi-week road trip during which Drew tattooed and fished all across the West. Photo: Amy Clancy
What's your favorite species to fish for?
It's the exact same. I've got grass is greener syndrome. We get a super good striper run in Oklahoma, so I'll go fish those. And the whole time I'll be thinking that it's almost hopper season. And when I'm fishing hopper season, I'm waiting for winter fishing. And once it's winter fishing I'm waiting for smallmouth; as soon as smallmouth hit, I'm waiting for striper.
I've got such fond memories of certain things happening on certain rivers that I always want to have happen again, so I can never narrow down a favorite species. There are times of the year though that all I want to do is catch a certain thing. If there's a fish in a river that's not supposed to be there, like a smallmouth in a trout stream, that's my favorite species, the one that you're not supposed to be able to catch.
Which came first for you, the fishing or the art?
I was raised fishing. I've got home videos of me fishing when I was two years old. I've only been working in a shop for 12 years now, so I was definitely fishing the whole time. But I wasn't fly fishing. I learned to fly fish at a summer camp in Texas when I was in sixth grade, but I didn't touch a fly rod after that until I was probably 24.
I got a tattoo from a guy in Nashville, and I would get fishing lure tattoos because they were cheap. You could just get a $100 tattoo, collect stuff from different people. This guy, Mike Fite, he was such a prick to me because he was a flyfisherman, like an arrogant flyfisherman. And he shit-talked bass fishing to me. He wouldn't tattoo a lure on me, only a fly. So, I left there and bought my first personal fly rod setup. I bought a combo at Bass Pro, because I was going to learn to flyfish to be better than this dude just to spite him. And that's how I got into it.
You've said you didn't get into art until the tattooing.
Yeah, my mom has pictures of me drawing and stuff when I was a kid, but I don't ever remember doing art when I was a kid. I think I remember drawing some boobs when I was in eighth grade and thinking, wow those look alright!
But I didn't even know how to draw until—I'm still learning, still learning every day actually. I shouldn't say I know how yet.
I think you're doing a pretty good job. When I came in to get tattooed, I was a little surprised that you just freehanded it with a Sharpie. Is that something you've always done?
It started about six months after I started doing a lot of fishing tattoos, because I felt like I'd drawn enough trout to understand how they needed to look, what their dimensions needed to be.
When I travel, also, you never know what kind of setup they're going to have for printing and making stencils and things like that. So, in order to travel light it's easy for me to buy a couple 15 packs of Sharpies. It also makes your client a little bit more submissive to your idea. When you're drawing it on paper, a lot of times people nit-pick it halfway through. If you do it directly on their skin, they're going to see how it fits them. You do a little yellow line with a Sharpie and see if the size works. And if they want it smaller, you do it smaller. That's their bit of control, and everybody wants control of what they're going to have on them forever.
I've wiped off five tattoos where someone didn't like the design in the last four years. I'm lucky too, because most people who are coming to me are coming to me because of who I am now, and not just because I'm a tattoo shop. I get people who are passionate about fishing and they want to collect something from me rather than just get a fishing tattoo. So, drawing stuff on comes with that trust. Plus, I think it helps to show your client that you know how to draw and you're not just tracing a trout in the back of the room, which happens a lot.
above left to right (click to expand)
This tattoo was made for Kent Holloway at Wilson's home shop, Brainstorm Tattoo, in Fayetteville, AR. Photo: Drew Wilson
"This tattoo was drawn directly on the skin with sharpie to completely fill a gap for my client Garrett. It is, to date, the largest one-sitting fish tattoo I have done. That brown wraps up his arm and measures 14 inches from head to tail: an actual life size streamer eater." Photo: Drew Wilson
"This fish was drawn on and tattooed at the Salt Lake City Tattoo convention earlier this year. Caleb drove up from Creede, CO, for the appointment, if I remember correctly. Conventions are often so busy and fast-paced that all the work begins to blend together." Photo: Drew Wilson
It seems like wherever you go you catch huge fish.
I'm glad someone thinks that. I don't feel that. I get pretty lucky. I just finished doing a tattoo a few minutes ago and the kid was talking to me about the exact same thing. And I told him that I think I'm just lucky, and I'd rather be lucky than skilled any day of the week.
But I do have a very handy tool for catching big fish places, and it's Instagram. I was going to have a layover in Miami on my way to Brazil, a 21-hour layover. I posted something on Instagram saying, "anyone in Miami know anything about fishing in Miami? I just want to catch a fish while I'm in town." I had someone pick me up at my hotel and take me to a flat, and I caught a bonefish on a layover.
In Xcalak, Mexico, a couple weeks ago, I was looking through Xcalak hashtags and found a picture of a kid holding a micro tarpon. I messaged him and asked him if he'd be interested in letting me know the area he was. He sent me a screenshot of a map with where he caught the fish circled, and I went there and caught a 25-pound tarpon on my third cast.
Having social media is a tool for fishing. It's so silly that that's how it is nowadays, but it's not like these people are just giving it up—they're not like: here's a secret spot, just have it. They're people who will go and fish with me, and they won't usually take me to their golden water. They take me to a place that's in the mid-range just to test me out to see if I can figure it out.
So, Instagram has affected your fishing life. How has it affected your life as a tattoo artist?
It's made my fishing life and my life as a tattooer significantly easier. There are issues because I have to spend a lot of time on my phone, and I don't necessarily enjoy that. But I worry every day that Instagram will crash and no one will want to get tattooed by me anymore, that's how important it is. It's so dumb that it's like that, but it is. It's so key.
above While filming a promo video for a local Fayetteville, AR, company called Fayettechill, photographer Aaron G. Copeland captures some of the work on display on Wilson's own skin.Photo: Aaron G. Copeland
Your artwork stands out. If you look at a bunch of fish tattoos, yours have a distinctive style, and the colors somehow pop more. What makes your artwork different, and what are you trying to capture with it?
I learned to tattoo with interest in American traditional: bolder lines, generally brighter colors, enough black that it contrasts well. And you're not counting on just the application—your design helps to make it strong.
You kind of answered this already, but what do you consider to be your home water?
The West Fork of the White River. It's a little smallmouth creek. It's got big fish in it, and the pools get sectioned in the summer—it dries out so you'll have a deep pool, really shallow riffle—they're not connected. When you find a hole that has a big fish in it, it's going to be there for a while. If you don't get him you can go back the next day. It's a really easy place to hunt and target a large bass.
You've been posting on YouTube a little bit. It looks like your YouTube channel doesn't have much to do with the tattooing.
Not at all.
above Couldn't have said it better. The upper section of the White River, below the dam at beaver lake in Fayetteville, AR. Photo: Aaron G. Copeland
What's your goal with it? What are you trying to accomplish with it?
My goal with that is just to make information that I get asked about regularly a little more available. I've got a little video about early season smallmouth fishing. It's because every early season I start smallmouth fishing in March, and in Arkansas people don't start until late May. When I start posting smallmouth pictures really early on, people start asking: "What are you doing? How are you doing it?" I wanted to make a video so that when people ask me those things, I can just send it to them and it won't be hard for them to understand it because there's a visual aid.
I like the idea of sharing fishing information harmlessly. It's one thing to take someone to a secret spot and blow your place out, but it's another thing to share technique. I don't think there's a problem with it. And if everyone catches on to one thing and it doesn't work anymore, that should push you to learn something else.
What's the coolest, most unexpected place you've ever fished?
Utah, where we're at right now. Last year I came for the [Salt Lake City International Tattoo] Convention and did really well. Really, some of the most memorable stuff that I didn't expect I'd get to fish was stuff that I was tipped off on through the internet. And I actually can't talk about it. It's places where [people say], "you should go here and you should fish this. Don't pass up the opportunity, but please don't tell anyone."
I caught a 24-inch tiger a couple of years ago that was real fat, and it was in spawning colors, and it had this big old shovel kype on it that went probably an inch past its top lip. So that was cool, and I didn't expect it, but I can't say where it is. All the places that really stand out as awesome are all so secretive.
above left to right (click to expand)
"While on an eastern U.S. tattoo tour, I visited Trustworthy Tattoo in Oberlin, OH, and inked this on a guy named Alexander; the design is from a large poster I'd previously painted." Photo: Drew Wilson
"I more or less generalize all sunfish, panfish and bluegills when tattooing them. I like to take my favorite parts of each and make a super panfish conglomerate. This tattoo was done for Ebin Bland, a return client of mine who has since become a fishing buddy. I have a tendency to walk ahead when fishing with others and he's never given me a hard time about it, so he's good by me."Photo: Drew Wilson
What's your most iconic tattoo design?
Those little mountain scenic trout, where it's a trout with a mountain scene in it, have become the most popular thing I do. I don't want that to be synonymous with me, because really in fish tattooing I like the idea of doing traditional tattoos that are of fish, or of goofy fun ideas or puns or something like that. While I'm always happy to do one of those scenes, I don't want it to be my thing. I'd like to be known as a decent fisherman who does traditional tattoos of fish, and fun stuff.
What do you find most satisfying about the act of creating?
I have zero satisfaction in creating. It stresses me out so much. And every time I make something and get done with it I'm like, "OK, I can show this to the world now." And I do, and then I have an idea to continue with it, but I've already shown it to the world. I just did a trout in a lava lamp and I made a sticker out of it, and some guy came and got it tattooed; but it wasn't until a few weeks after I'd shown it that I was like, "man I should have put a bunch of midge larvae in there and called it a larvae lamp."
And what do you find most satisfying about the act of fishing?
I do find a lot of validation from fishing whenever something that shouldn't be easy happens for me easily. Like that little tarpon setup, where you catch a nice tarpon on your third cast. And I know that I could have done a better hook set on him, and I know that I probably could have led him better, and I know that luck was involved—so I'd rather be lucky. But even when you're lucky, it's still satisfying when you get something that's difficult and it appears easy.
I used to think hook sets were satisfying because that meant that you tricked the fish; and I used to think that releases were satisfying because that meant that you had gotten what you needed and you were sending them back into the world. But now I feel satisfaction when I feel like I did something witty and it worked.
I feel the same in tattooing. If it's witty and it works, and they didn't see it coming, then that means I did it right. It's always varying though; fishing will mean something different to me next year. It should change, I think.
above "What a day. I was doing a western tattoo tour and had an extra day to fish between tattooing at Lost Art in Salt Lake City (the trip I tattooed Colin on) and working at Pale Horse in Reno, NV. We got tipped on a place where we might be able to catch some tiger trout without putting waders on. We don't have tigers in the South, so I never pass up a chance to catch one—even though this was several hours out of the way. I sight-casted to a large white opening mouth I could see out in the deeper water, and this fish was the result. The best thing about doing fishing tattoos is that a lot of my clients are avid anglers and give me some great information."
Photo: Katie Shingleur
Sours: https://www.theflyfishjournal.com/exclusive/ink-fishing/
Mountain Trout Tattoo
Trout tattoo
Tattoos → T → Trout tattoo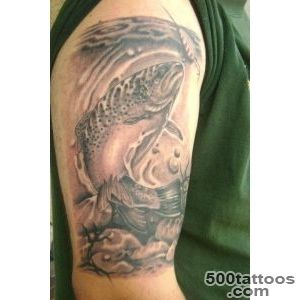 One of the clear and generally accepted values ​​tattoo Trout - prosperity, financial stability and wealth of natural mineral resources.
Trout - very lively fish with trout so the tattoo can mean an active lifestyle, playfulness, great mobility, the desire for purity in everything. Trout fish is very independent, loving a lot of water and space,besides, she lives only in clean water, so it is considered a resident of the sacred waters, where you can find a higher knowledge.
Due to the fact that it is very difficult to catch trout, it represents capriciousness and inconstancy, and great care and rarity.
Tattoo with Trout able to attract to its owner good luck, financial stability,give careful and divine wisdom.
Trout tattoo designs and images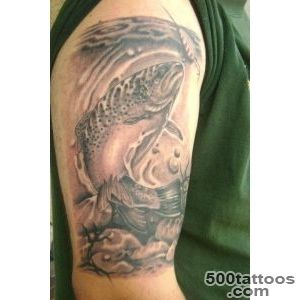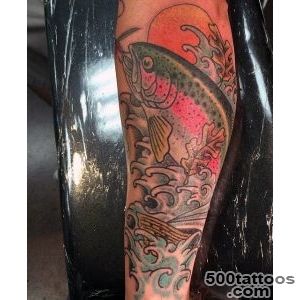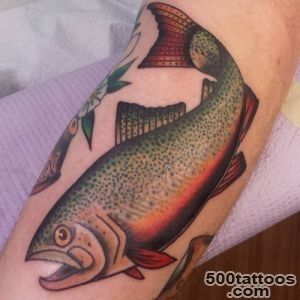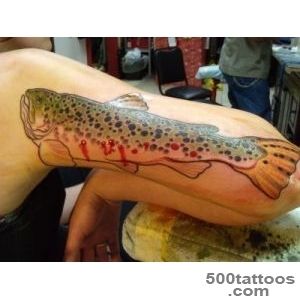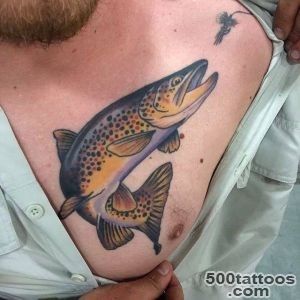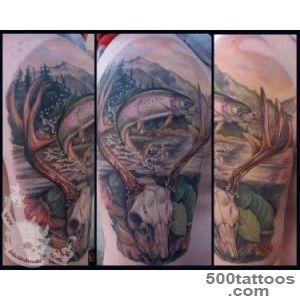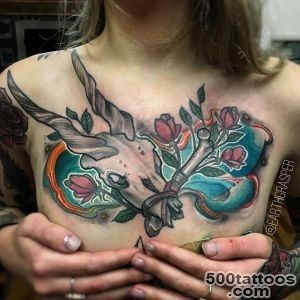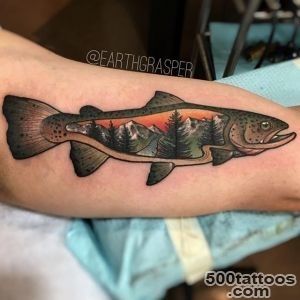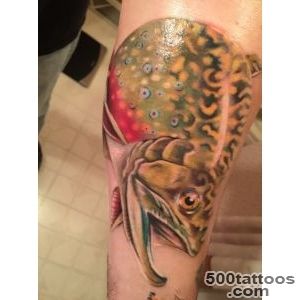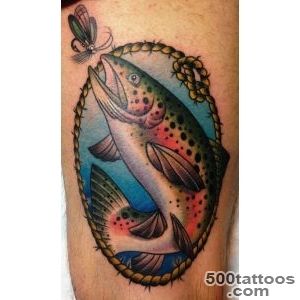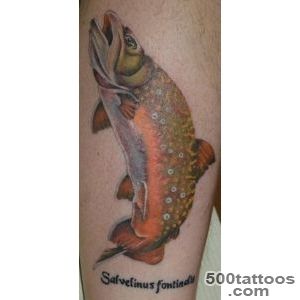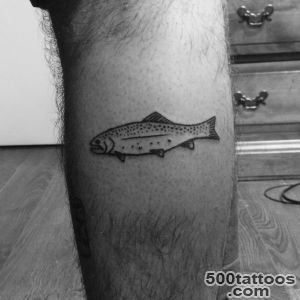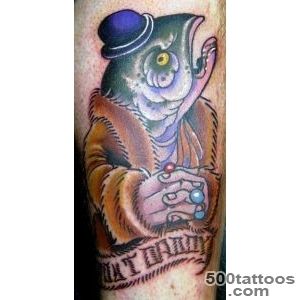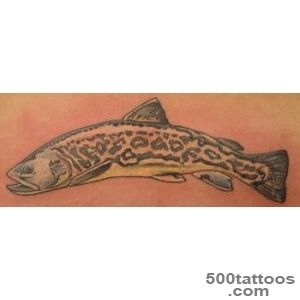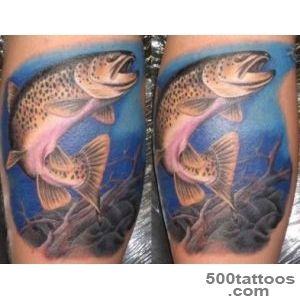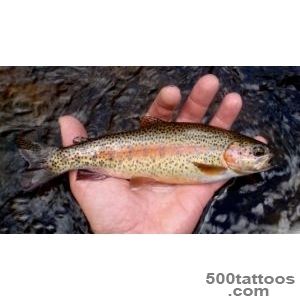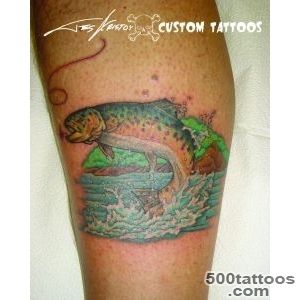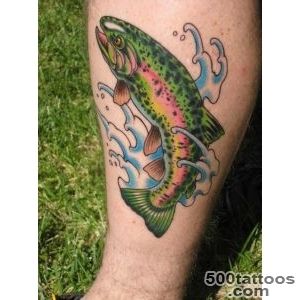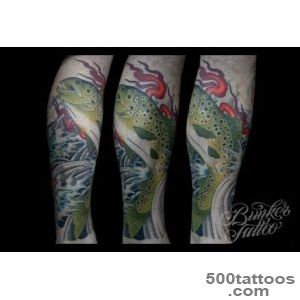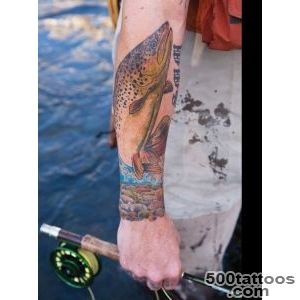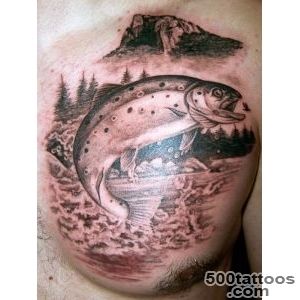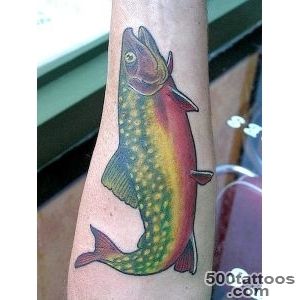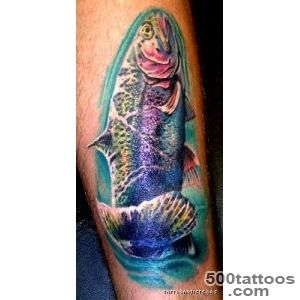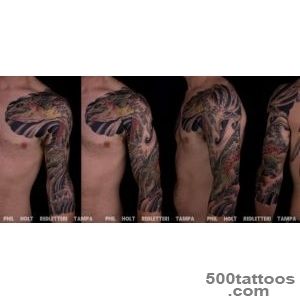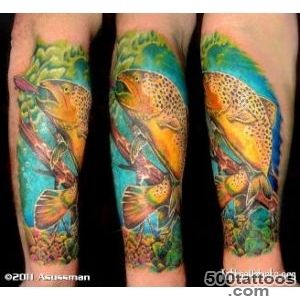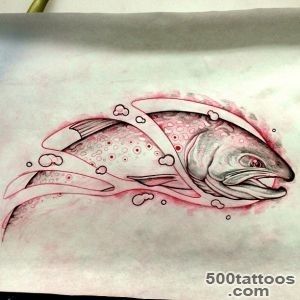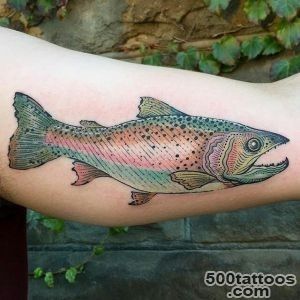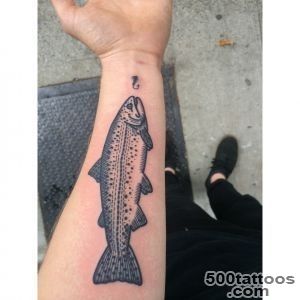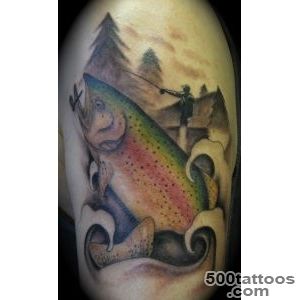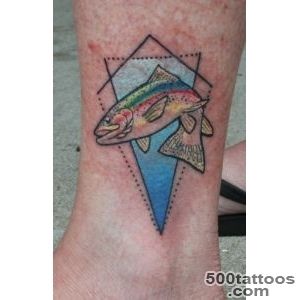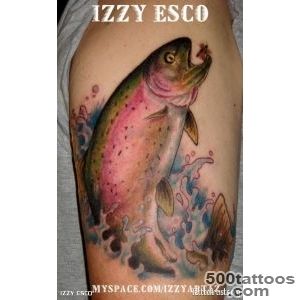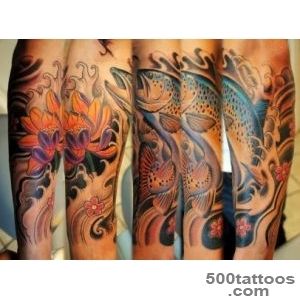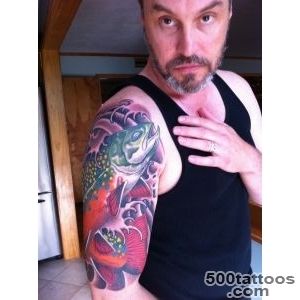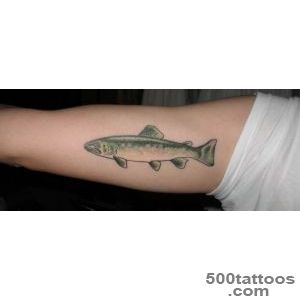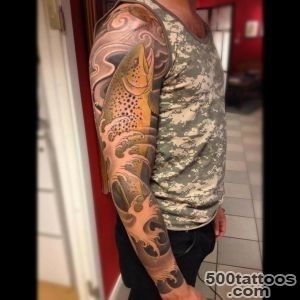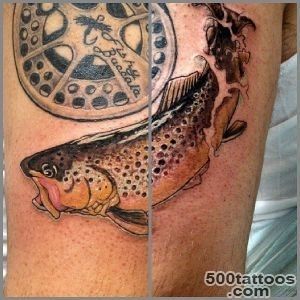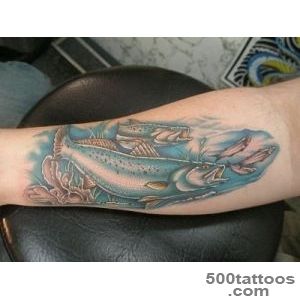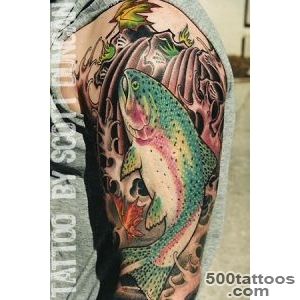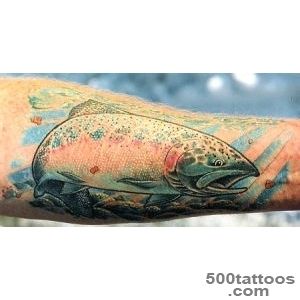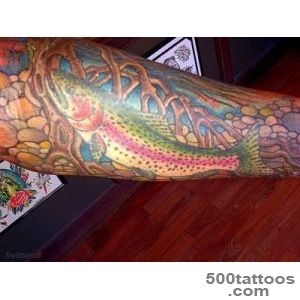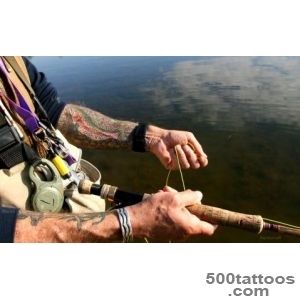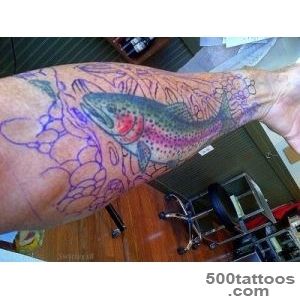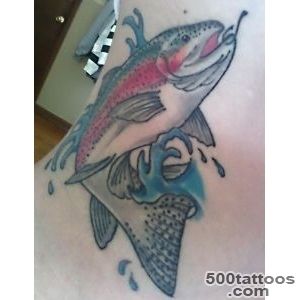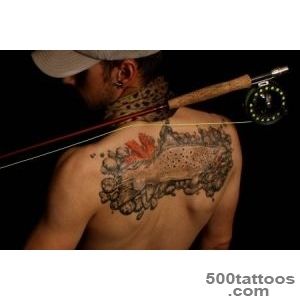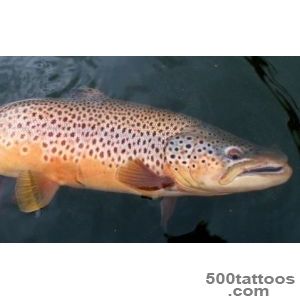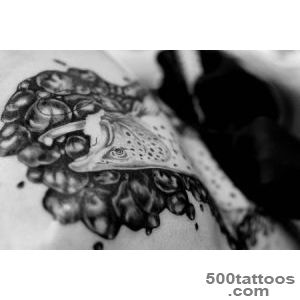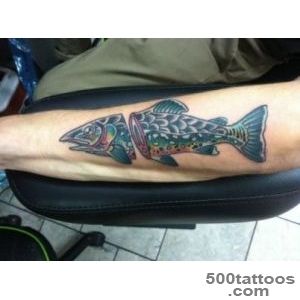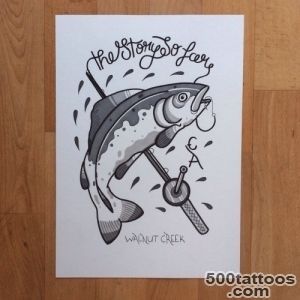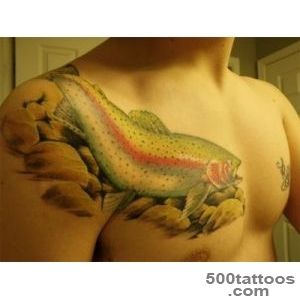 Sours: http://500tattoos.com/trout-tattoo.html
Tattoo trout
Transcend the ordinary with a resplendent trout tattoo. These aquatic alphas denote energy and ability to glide through any quest toward success.
Of all the seafaring steelheads, the trout dominates in its ability to camouflage no matter how rugged the environment.
This badass ability makes the trout king of every current. Embrace your love of adventure with this seaborne body art.
In addition to its maritime glory, the trout offers a myriad of opportunity to personalize your body art. With dozens of species of trout eagerly extent, you can choose a tattoo design truly reflective of this nautical wonder. From resplendent rainbow trout to sublime spotted sea-trout, the fish design takes body art from a point of interest to representation of the true inner artist.
Beyond its natural resiliency and external glory, the trout offers a distinguished history of symbolism beyond its marine origins. Known as the harbingers of good fortune and financial success, these fish are also symbolic of redemption and leadership in many spiritual traditions. Whether you are a fisher of men or destined for financial prosperity, demonstrate this power with a triumphant trout tattoo.
Sours: https://tattoo.linkiim.com/tattoo-art/trout-tattoo-designs-for-men
Tiger Trout Tattoo
60 Trout Tattoo Designs For Men – Freshwater Fish Ink Ideas
Transcend the ordinary with a resplendent trout tattoo. These aquatic alphas denote energy and ability to glide through any quest toward success.
Of all the seafaring steelheads, the trout dominates in its ability to camouflage no matter how rugged the environment.
This badass ability makes the trout king of every current. Embrace your love of adventure with this seaborne body art.
In addition to its maritime glory, the trout offers a myriad of opportunity to personalize your body art. With dozens of species of trout eagerly extent, you can choose a tattoo design truly reflective of this nautical wonder. From resplendent rainbow trout to sublime spotted sea-trout, the fish design takes body art from a point of interest to representation of the true inner artist.
Beyond its natural resiliency and external glory, the trout offers a distinguished history of symbolism beyond its marine origins. Known as the harbingers of good fortune and financial success, these fish are also symbolic of redemption and leadership in many spiritual traditions. Whether you are a fisher of men or destined for financial prosperity, demonstrate this power with a triumphant trout tattoo.
1. Forearm Trout Tattoos
2. Bicep Trout Tattoos
3. Arm Trout Tattoos
4. Sleeve Trout Tattoos
5. Chest Trout Tattoos
6. Calf Trout Tattoos
7. Side Trout Tattoos
8. Leg Trout Tattoos
9. Shoulder Trout Tattoos
10. Hand Tattoos
11. Japanese Trout Tattoos
Sours: https://nextluxury.com/mens-style-and-fashion/trout-tattoo-designs-for-men/
Similar news:
.
136
137
138
139
140