Roblox: 'I thought he was playing an innocent game'
By Rachel Stonehouse
Victoria Derbyshire programme
Online multiplayer game Roblox, which has 90 million users worldwide, is marketed at children - but there are fears it also being used to groom them. One mother explains how this happened to her young son.
"They were talking about rape. They were talking sexual activities that were pornographic," Sarah - not her real name - says, recalling some of the graphic messages sent to her child.
He had been playing Roblox online - where users build their own games and create characters with coloured blocks.
For Sarah, it initially seemed like an "innocent game".
She had turned on parental controls, so her son - not yet a teenager - could not send messages.
But, over time, she noticed a change in his behaviour.
He would no longer want to join in with family activities he usually enjoyed.
Concerned, she decided to check the game - and discovered he had been communicating with others on a third-party app.
It was at that point she realised her son had been groomed into sending sexually explicit images of himself.
"We came across some pictures," she tells the BBC's Victoria Derbyshire programme. "It was horrifying. I was physically sick."
Roblox told the programme it was unable to comment on individual cases but was committed to protecting the online safety of children.
It said its in-game chat had very stringent filters and any photo exchange would have been done on a third-party app, that is not "affiliated or integrated with Roblox".
It added: "It's extremely important to be aware of these chat apps, particularly [those with an] 'overlay' feature making it appear to be part of whatever game is being played."
It is a situation former police officer John Woodley knows other parents have experienced too.
He visits schools across the country with colleague John Staines, warning children about the worst-case scenarios in online gaming, and says parents do not realise people still find ways to communicate with children despite parental controls.
On third-party apps, he says: "They can get them to send pictures and hold verbal conversations with them."
For Amanda Naylor, Barnardo's lead on child sexual abuse, the industry must do more to safeguard children.
She says while Roblox can take action if issues are reported to them, children often do not understand the abuse that is happening to them, so do not report it in the first place.
In April, it was announced that internet sites could be fined or blocked if they failed to tackle "online harms", such as terrorist propaganda and child abuse, under government plans.
The Department for Digital, Culture, Media and Sport (DCMS) has proposed an independent watchdog that will write a "code of practice" for technology companies.
Senior managers could be held liable for breaches, with a possible levy on the industry to fund the regulator.
'Skilled up' parents
Ms Naylor also believes parents should be "skilled up" in how to protect their children online, without being judged.
It is also important that when instances of grooming do occur, she adds, children are given adequate support afterwards - as it can have an impact on their future relationships.
Sarah says in her case, she contacted Roblox to ask them how they had "allowed" her child to be groomed.
"They didn't respond at all," she says.
And when she took the case to the police and officers wanted access to the IP addresses of the suspected groomers, Roblox "refused".
"They wouldn't let our police have anything to do with it because we were in the UK and they are an American company," Sarah says.
The police force Sarah was in contact with told the Victoria Derbyshire programme it had the authority to investigate criminal offences that had occurred in the UK only - and in this case the people contacting Sarah's son were in another country.
Roblox told the programme players could report inappropriate behaviour using the "report abuse system" and users could then be suspended or have their accounts deleted.
'Sexualised manner'
Sarah's story is an extreme case but other issues have been highlighted with Roblox's gameplay.
Last year, a US mother wrote a Facebook post describing her shock at seeing her child's avatar being "gang raped" by others in the online game.
She posted screenshots that showed two male avatars attacking her daughter's female character.
Roblox said it had banned the player who had carried out the action.
One father, Iain, tells the Victoria Derbyshire programme he had similar concerns, after he took control of his son's character to understand more.
He says one player told his character to lie down, then laid down on top of him and began moving in a "disgusting" sexualised manner.
As he stood up, the other person threatened to kill themselves if he left.
Iain says he contacted Roblox - but never had a response.
Roblox told the programme it was relentless in shutting down inappropriate material and had 24-hour moderators.
'Life-destroying'
But according to both Sarah and Iain, more needs to be done to protect children.
Sarah says her son is still "in a very bad way".
"He's broken, and so are we. It's life-destroying," she says.
"I'll never be able to take those pictures and words out of my mind."
If you have been affected by any of the issues raised, support and advice is available via BBC Action Line.
Follow the BBC's Victoria Derbyshire programme on Facebook and Twitter - and see more of our stories here.
More on this story
Sours: https://www.bbc.com/news/technology-48450604
#46577972Tuesday, May 03, 2011 12:51 PM GMT
I don't know if this has been said before, but I haven't seen it so. You know the Upload screen in Roblox Studio, and how easy it is to click the wrong place? How about making it so your places picture is there with the name, kinda like the place reset area.
#46831226Monday, May 09, 2011 1:00 AM GMT
Actually you can select the versions of your game. Like V 1.0 or V 1.5.2.
#46886627Tuesday, May 10, 2011 4:36 PM GMT
I'm saying in Roblox Studio when you are uploading your place to Roblox. Not changing what version your place is.
AIRX
Join Date: 2009-05-03
Post Count: 5389

#46886657Tuesday, May 10, 2011 4:37 PM GMT




YES. I overwrote one of my places doing this before, luckily it was an empty baseplate.
#46888172Tuesday, May 10, 2011 6:04 PM GMT
@yosuppeeps, now I see what you're saying, if you click the wrong place you can go to the last version. That is the way you have to do it now, but what if you forgot to name one of your places and you upload to yosuppeeps's place number 10, sure you can go and update to the prevision version, but what if you didn't know it was overwriting it? You'd lose that place and not remember until you need it, and now you don't know where it is.
#46888377Tuesday, May 10, 2011 6:15 PM GMT
@yosuppeeps, now I see what you're saying, if you click the wrong place you can go to the last version. That is the way you have to do it now, but what if you forgot to name one of your places and you upload to yosuppeeps's place number 10, sure you can go and update to the prevision version, but what if you didn't know it was overwriting it? You'd lose that place and not remember until you need it, and now you don't know where it is.
#46904434Tuesday, May 10, 2011 11:53 PM GMT
Thats why there are "Place Versions" To fix up your careless mistakes. I have never ever made that mistake and I use that "File>Publish to ROBLOX" method too.
Sours: https://archive.froast.io/forum/46577972
Aesthetic Cute Roblox Profile Pictures
Your Aesthetic Cute Roblox Profile Pictures pic are ready in this site. Aesthetic Cute Roblox Profile Pictures are a theme that is being searched for and favored by netizens nowadays. You can Save the Aesthetic Cute Roblox Profile Pictures here. Save all royalty-free pic.
We Have got 28 pic about Aesthetic Cute Roblox Profile Pictures images, photos, pictures, backgrounds, and more. In such page, we additionally have number of images out there. Such as png, jpg, animated gifs, pic art, symbol, blackandwhite, pics, etc. If you're searching for Aesthetic Cute Roblox Profile Pictures topic, you have visit the ideal site. Our website always gives you hints for seeing the highest quality picture content, please kindly hunt and locate more enlightening articles and picture that fit your interests.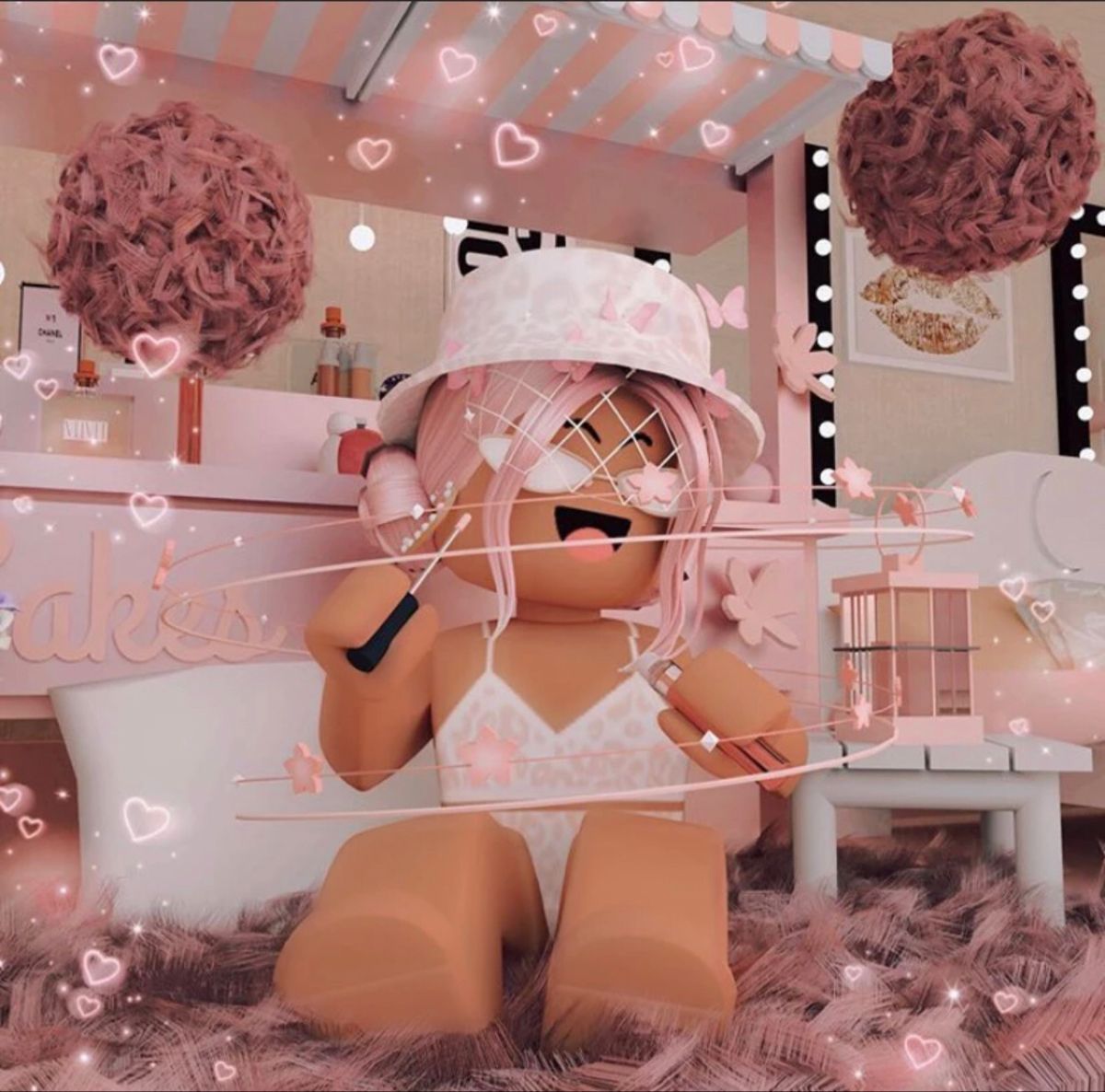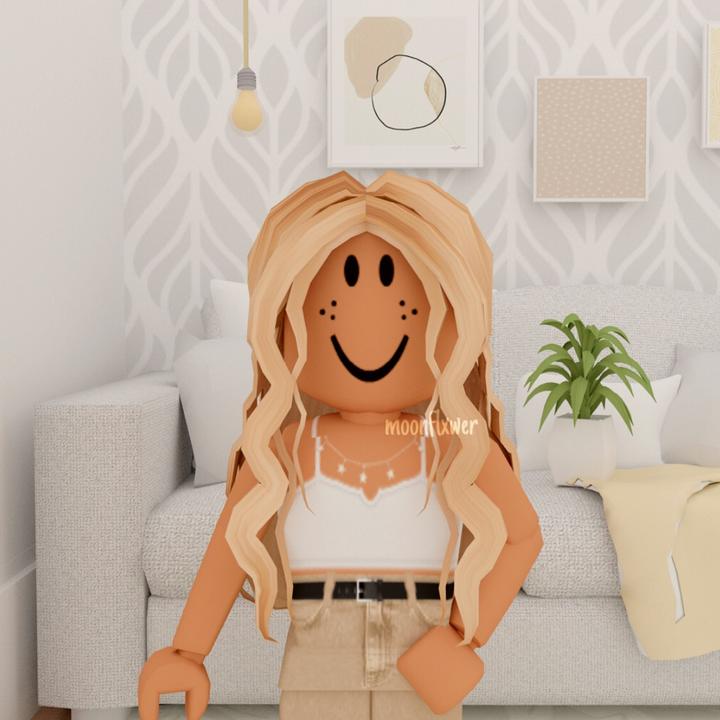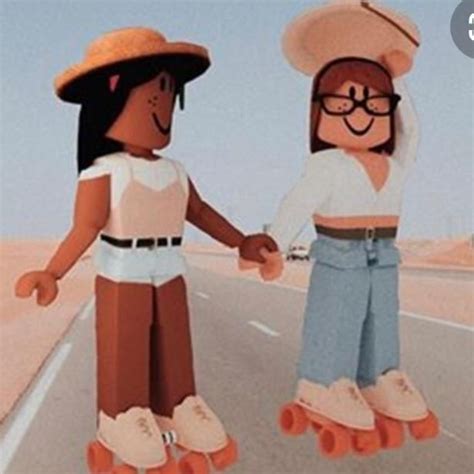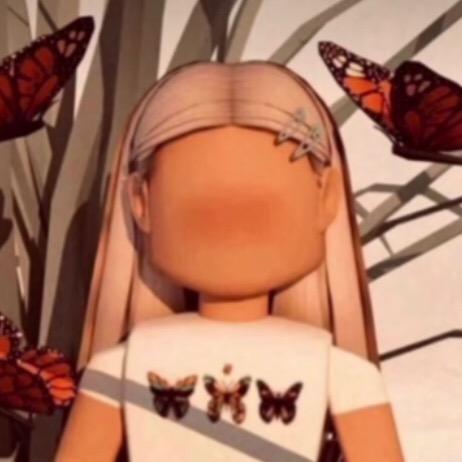 This site is an open community for users to share their favorite images on the internet, all pics or pictures in this blog are for personal picture use only, it is stricly prohibited to use this picture for commercial purposes, if you are the creator and find this pic is shared without your permission, please kindly raise a DMCA report to Us.
If you discover this site serviceableness, please support us by sharing this posts to your preference social media accounts like Facebook, Instagram and so on or you can also Save this blog page with the title Aesthetic Cute Roblox Profile Pictures by using Ctrl + D for gadgets a laptop with a Windows operating system or Command + D for laptops with an Apple operating system. If you use a smartphone, you can also use the drawer menu of the browser you are using. Whether it's a Windows, Mac, iOS or Android operating system, you will still be able to bookmark this site.
Sours: https://bmp-floppy.blogspot.com/2021/05/aesthetic-cute-roblox-profile-pictures.html
How To Create A FREE Roblox Profile Picture! (UPDATED)
Roblox Decal IDs List | 100% Working (October 2021) Image IDs
So you want to know what Roblox decal IDs are? Well, I'm here for all your Roblox image IDs needs. Yeah, that's right! You're about to find out everything there is to it, so hold on tight and read this article from the start till finish because by the time we get done with looking at these things together - you'll be an expert in using them quickly.
What is Roblox?
Roblox is the best gaming platform for teens. It has everything they need in a game and even more. From designing their own avatar to discussing with other players on different servers around the world, Roblox really does have it all.
Roblox is the best gaming platform on the planet; it's free for you to play any game in their huge catalog or even make one of your own. Doing that allows you and all your friends to play together in one game on any device they want as long as they download the Roblox app.
Plus, there are tons of different types and genres of games out there too! It's not just popular in its home country, the United States of America (USA), but also remains loved all over 200 countries throughout Europe and Asia!
The Roblox game has been around since 2007 and is now very popular, with 100 million active users per month. With 1 billion hours logged in, these numbers portray how the user base for this particular platform continues to grow at an astounding rate.
Roblox offers many tools to its user, and one of them is Roblox decal IDs. Today the topic is all about what are Roblox decal ids? And how can you use them?
Also Useful:Roblox Spray Paint Codes List (2021)
What is Roblox Decal?
Roblox has a diverse community of users from all over the world. One way to express your creativity is by uploading decals, which are essentially pictures you can put on bricks and other objects in Roblox.
You create these decals with any paint software (on PC or mobile phone) and then upload them using "simple steps" that I'll outline for you below:
Go to the create tab present at the top of the page.
Now search for decal and open it.
Click on the browser and select the file that you have created using paint on your system.
Click on ok and give a name to that decal.
Upload that decal.
Wait for some time for the approval.
What are Roblox Decal IDs?
It can be tough to find the perfect image that fits your needs, but there's a shortcut! You see, Roblox has its own system for storing images; it stores them with these marvelous Roblox image IDs or Roblox Decal IDs. There's no need to worry about any of those things, though, because we have it all covered in our guide on how you can use this feature for your own personal flair!
How to Use Roblox Decal IDs?
Roblox is a game development platform that allows users to create games and other experiences. One of the features of Roblox is decals, which can be used for adding objects in your worlds, such as trees or flowers.
Roblox picture IDs aren't always easy to use because there's no help guide on how they work. Follow these simple steps below if you want an easier time using them:
Go to the library tab present on top.
Search for the decal option and then click on it.
Then you can type anything, the decal you want, for example, if you want a picture of John Cena then type John Cena, and then the server shows the related images.
Then copy the code and paste it to the place where you want it.
Also Related: Cool Roblox Names 2021 (Usernames)
All Roblox Decal IDs List (2021)
The decals for Roblox are a great way to customize your character. The developers post them regularly to update players on what they can do with their favorite game. Here's a list of newly available Roblox Decal IDs ones that have been posted recently, but there will be more coming soon, so stay tuned for those too.
Now, copy the decal ids for Roblox and use them:
People on the beach: 7713420
Pikachu: 46059313
You Can't See Me; I'm an Invisible cat: 2483186
Zombie: 57764564
AC/DC: 12347538
Roblox logo: 80373024
Cat Ears: 112902315
Spider Tux: 1803741
Spongebob Pattern: 1234532
Universe: 1234562
Welcome to Hell Sign: 30117799
Wizard: 80373810
Cute Face: 128614017
Lol Emoji: 24774766
Truck: 5961037
Trump: 415885550
Twitter Bird: 394647608
Wizard: 80373810
Spongebob Street Graffiti: 51812595
Super Smash Bros Brawl: 2018209
Super Sonic: 1234752
Sword Pack: 73737627
Target and Destroy: 69711222
You Can't See Me; I'm an Invisible cat: 2483186
Zombie: 57764564
Pink Hair: 435858275
Dragon: 136931266
Drake: 473973374
Finn and Jake: 80684094
Kitty: 123475161
Red Dirt Bike: 30155526
Miley Cyrus: 144685573
Monster Energy logo: 123474111
No Noobs: 1081287
Party Hat: 12345383
Angry Patrick Star: 13712924
Anime Girl: 1234538
Universe: 1234562
Welcome to Hell Sign: 30117799
Wizard: 80373810
You Can't See Me; I'm an Invisible cat: 2483186
Zombie: 57764564
Annoying Orange: 76543210
Bang!: 6013360
Blue Dude: 9876543
Universe: 1234562
Welcome to Hell Sign: 30117799
Also Check: All Roblox Hair ID Codes (2021)
How to Register on Roblox?
Roblox is one of the most popular gaming platforms, and every day millions of new users, both kids and teenagers, register on Roblox. Signing up for Roblox is not a huge deal. If you want to start playing, just follow these instructions.
The process of registering on Roblox might be tricky and confusing the first time around, but once you get it down, your gaming skills will skyrocket in no time.
Follow the simple steps given below to register on Roblox:
First of all, go to the Roblox official website by clicking here.
Now, Roblox will ask you for some basic information including your birthday, username, password, and gender.
After filling in the details, click on the "sign up" button.
Now, you will have to solve a for verification, in which you have to choose the dice in which the same icon facing up.
That's all. Now, you have successfully created your Roblox account.
What is Robux?
Roblox is a gaming platform that allows players to explore and enhance the world. Players can customize their characters, build their own worlds from scratch or with blocks of pre-existing items in the library.
To do this, though, you need Robux - Roblox's currency which you use as payment for virtual goods within games such as new outfits, pets who follow your player around, vehicles, etc.
There are two ways that you could get this: purchase it by paying actual cash or getting them from friends who have enough already if they're willing to share with you.
Conclusion
Roblox is a massive game, and it provides many tools. Sometimes to use those tools, you find some difficulties - like finding the Roblox decal IDs. But this tool can be used easily with one or two clicks of your mouse button.
I hope you're feeling confident about your visit to our website. After taking the steps we suggest, I'm sure that you've successfully implemented image id's for Roblox in your game and added pictures of whatever it is that makes it yours!
Happy Robloxing!
Sours: https://www.ofzenandcomputing.com/roblox-decal-ids-list/
Roblox pictures of
Roblox Profile Picture is an image reflecting a social media account within the site and all its experiences. Profile photographs are in the posts, comments, and mentions as Avatar next to the account name. Keep reading to know more about Profile Picture.
What is a Roblox Profile Picture?
A Roblox profile picture is an image that reflects a social media account in all communications across a network. Profile pictures are shown as an avatar next to the user name on posts, comments, and mentions. This profile picture is also visible in many of the games.
Profile pictures improve the visual mix for online users. Choosing the right picture essential for the best formulation of the brand name for a company should illustrate a profile, typically with the logo.Roblox is an online website that puts people together. Roblox profile picture represents a Roblox character in an avatar, which can be changed whenever you want.
How to change Roblox Profile Picture?
Tap the Home screen or tap Profile from the navigation menu to display your profile.
The necessary details box is the first thing you see when you see a profile. The user's player icon, user name, their new status changes, and experiences are available here.
You can access objects or games created by clicking on the player profile Creations tab. This is under the essential details box. This tab will reveal all the generated categorized details that the user makes.
The player will display a detailed view, focusing on the game at a time, by typing the arrow icons to the left and right of the description. The games will appear by default. However, many games are visible by clicking the button at once.
Often, you can find that some of the projects are better representations than others of your capacity to design a personality. To do this:
Open the Roblox website.
Tap the button, which looks like three points to the right of the title.
Open add profile or delete profile from the menu and change the Roblox profile picture.
You can see an image of how the player's avatar is now looking in the Latest User region of a tab About profile. By clicking on the respective button at the top right of the image, you can switch between 2D and 3D views. You can see a list of all the person carries in this photo in the right-hand box side. You can tap it to buy one for yourself or get more info if you see anything you want.
Roblox Profile Picture Maker
Logos are essential for the creation of an elegant look for your brand. So, you have to create an innovative, iconic and business-related logo, maybe not create a deer-on logo, for example, if you sell cat food.
In just a few steps, Placeit will help you design an awesome logo. Its app is super convenient and offers over 8,000 advanced logo design models.
Some have also converted streaming videos of their gameplay into a professional occupation. Gaming sites such as Roblox and YouTube encourage people to play for the crowd to live while they raise money.
Thus, branded your site if you want to stand out in a growing crowd of live streamers is enormously necessary. It's not easy today, so you have to look at this part with a unique, professional profile picture.
Placeit will help you create excellent gaming channel templates, particularly for your logo, according to your preferences. Build a Roblox-style profile picture with Placeit's logo Creator. You can configure every design and update it easily in just a few clicks.
Firstly, click on the "Gaming" tab on Placeit's website.
Choose the sort of design to look for: all models for gaming, icons, logos for animation, etc. 
Select the design templates in Placeit's website.
Choose the resource from Placeit's wide variety of applications.
Then, click on your preferred design.
You can now change your sample design to suit your specifications by adding text, modifying the font, settling the image you have created, and adjusting the frame.
Click save when you finish with the final design.
When you have chosen the type, browse the list, and pick the right one for you.
Customize the text of the template, colors. Inject any rhythm into the concept by picking a vibrant logo.
Save it after you finish doing it.
How to make Roblox GFX Profile Picture?
Creating a Roblox GFX of your avatar is rather easy than it seems. Install Roblox Studios on your PC and create an empty game. Now, equip the avatar items which you want to be shown in the profile picture and enter the game. Then change the background of the game and now you can snap a photo out of your character. This photo can be edited later on with the help of any other editing software to give realistic looks.
Can we Create an Animated Roblox Avatar Profile Picture?
No, currently Roblox only supports using static png/jpeg image as your profile photo. As a result, you cannot create an animated profile picture. We can soon expect an update from Roblox allowing us to change the profile picture to an animated one.
What to do if Roblox Profile Picture is Blank?
There are several reasons for this error to occur. Firstly, there might be some temporary issue with your internet blocking the Roblox servers. As a result asset files cant be loaded from the servers. Secondly, there might be some problems with the Roblox servers themselves. So wait for a couple of hours and check if the problem persists.
Final Words
Roblox is a giant online portal for children to create and engage with what their creators characterize as "3d visual worlds." There are also numerous clothes to buy that are a big attraction for many young children who want their avatars to look as unique as possible. The Roblox profile picture is to make ourselves visible to the other players in the game. It is the visual representation of your favorite Roblox character. Hence, we hope the above article will help you know everything about Profile Picture.
Sours: https://www.gamespecifications.com/roblox-profile-picture/
(SIMPLE) HOW TO CREATE A FREE ROBLOX PROFILE PICTURE!
.
Similar news:
.
431
432
433
434
435